Netflix Original "Outer Banks" is an Adventure to Binge
May 28, 2020
Netflix released its new teen action-adventure drama titled "Outer Banks" On April 15, 2020.
With only 10 hour-long episodes in its first season, there is already a high demand and a confirmation for season 2.
Since its release, it has not left the top 10 list on Netflix due to its rising popularity. 
"Outer Banks" follows its lead character John B, played by Chase Stokes, as he learns the truth about his missing father which sets off a chain of events that threatens everything he and his friends have worked to accomplish.
Other main characters consist of John B's friends: JJ; played by Pankow, Kiara; played by Madison Bailey, Pope; Jonathan Daviss and Sarah Cameron; played by Madelyn Cline.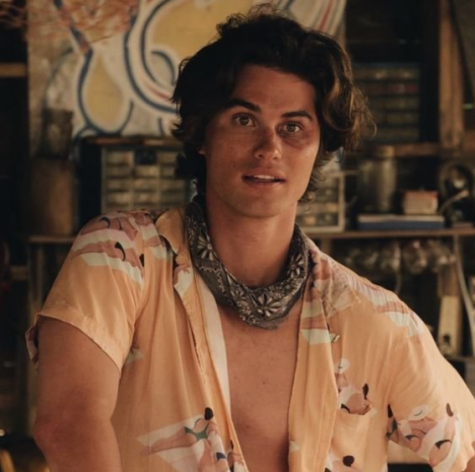 In the pilot episode we meet the main characters, and we learn a little about what goes on in the Outer Banks.
The island is divided into two main areas, the Cut where the "Pogues" live. The Cut is home to the working class, those who have to work hard for their money and their lives, the misfits, the misunderstood, the adventurous and dangerous.
On the other side of the Island is Figure 8 which is home to the "Kooks"; these are the upper class, those who own the island, have specialty yachts and are the top of the chain. 
John B, JJ, Pope and Kiara are all within the world of the Pogues, they work hard and do what they want when they want; no restrictions. 
John B, the narrator and main character, lives in an old fish shack on the water which belonged to his dad who had disappeared nine months ago, his mom split when he was only a kid; his uncle who should be taking care of him is off in Mississippi building houses which means John B is a 16- year-old boy on summer break living his dream life.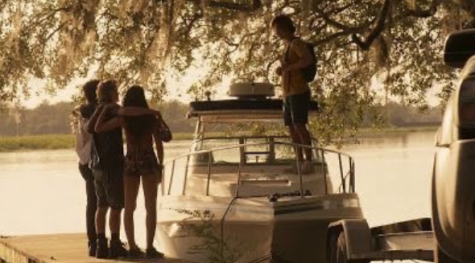 This dream gets swiped away quickly when Hurricane Agatha hits and destroys the island. 
In all the debris from the storm, a body is found and his boat is missing.
Coincidence or not, when John B and friends go out to fish, they find a boat and go and search through it, almost getting caught by the police and then later getting shot at and chased by two mysterious men. 
In the boat was a canister that John B took, inside it, his father's compass. 
Hurricane Agatha wasn't just another storm, it was an awakening to the answers of where John B's father is and the gold he was searching for his whole life. 
The intrigue and beauty from this series really builds through the organic character development.
The series does a good job at building the characters in a way where anyone can relate to them, and in turn grow attached to them; the classic teenage shenanigans underlying the treasure hunt create a familiarity for many which is why it is so greatly received. 
Along with its amazing and relatable good guys, the show has a few bad ones that people learn to be attracted to, not just because of their ties to the mains but by their own development within the story line. 
Many moments can easily bring viewers to almost sympathize with these antagonists because we later learn that they really aren't truly evil.
Most of these characters are teens, creating a naivety and innocence that can bring more emotions to the viewer due to its depictions of the more modern day teen lifestyle and ideals. 
Some have commented on its overuse of a chase scene, considering every episode has at least two. It does become tiring, but they balance it with exposition-al scenes in between which keeps you intrigued and makes this an easy full day binge.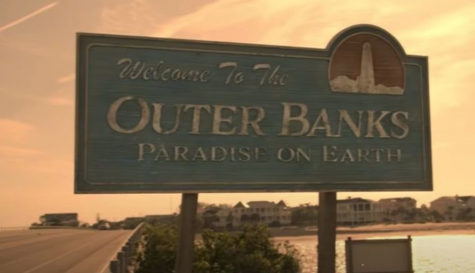 One of its bigger intrigues is the fact that it is based on a real place, the Outer Banks (also known as OBX) is a small island off of the coast of North Carolina. 
And although this show is chock full of common teen cliches, there are many unique plot developments that make it unlike the others within each and every episode. 
If you are looking for a new show to binge during your quarantine, "Outer Banks" is one to definitely look out for.