Jazz Band Hosts Swing Dance
The jazz band hosted its sixth annual Swing Dance, inviting the community to indulge in jazz tunes, dance lessons and dinner.
Over 125 people attended this past Friday at Southern Elementary School. 
The night started with swing dancing where everyone was circled up around the instructors and were taught how to dance in multiple styles.
Instructors, led by Randi Stauffer, from Victrola Dance Company taught the dances.
They have been helping out at the swing dance since the event was first held.
After the lesson, the jazz band, comprised of 22 students, played three sets for a total of 30 songs.
Jazz band director Christian Poole believes this has been a very successful event for the students involved and for those attending.
"I enjoy seeing people dancing to the music that our jazz band is playing. So if we're playing music from the 40s and 50s. It's fun to see people dancing to the dance that was popular in that era," said Poole.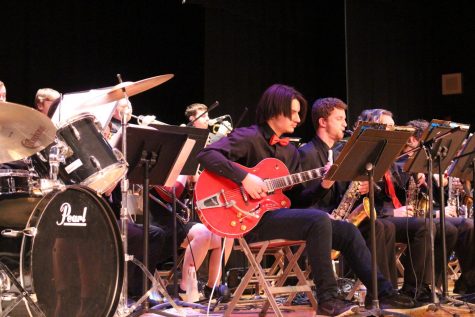 This event gives members of the jazz band a chance to play a different style of music.
They usually work on five pieces for two months, but in this case, they learned 30 songs in eight weeks.
Senior Emma Burns plays first trombone in the jazz band.
"I love getting to learn all the fun dance steps and playing a different kind of music," said Burns. 
Senior DJ Rohrbaugh plays drum set and soloed in the song "Cute."
"I enjoyed performing, as well as watching all the elderly people dance with their significant others," said Rohrbaugh.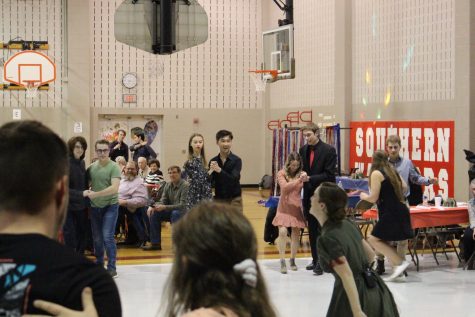 A chicken dinner was cooked by York Tech culinary students and was brought in to eat during the jazz band performance. 
Band booster parents, alumni and 10 students volunteered to help out with serving dinner, setting up and cleaning afterwards.
Their next public performance will be at Jazz Fest in early April.