Boys Basketball Makes Districts After 14 Year Drought
 "It feels amazing to know that we are doing something that has not been done in over a decade."
Sophomore starter Jalen Franklin couldn't be  more hyped that the boys basketball team made it to the district tournament after 14 years.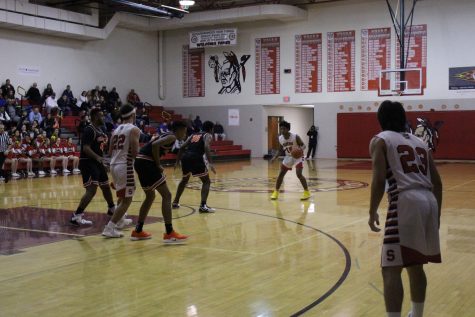 All season, the boys fought to  maintain a winning record of 12-10 and place 8th in the District IV bracket. 
Last Monday, the Warriors took on the Octarara Braves in a game that would decide if their season would continue or come to an end.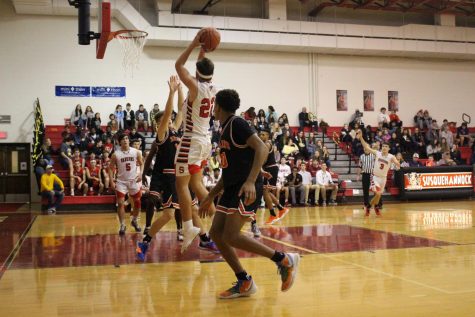 Before the game, senior captain Jake Eden was ready.
"We're confident in what we can [do], and we're ready to go play in districts for the first time in a long time," said Eden.
On top of making it to Districts for the first time in 14 years, they were also able to get a home game, which made the team and various fans extremely happy.
In the first half, the Warriors and the Braves stayed within 5 points of each other, going into halftime with a 35-35 tie.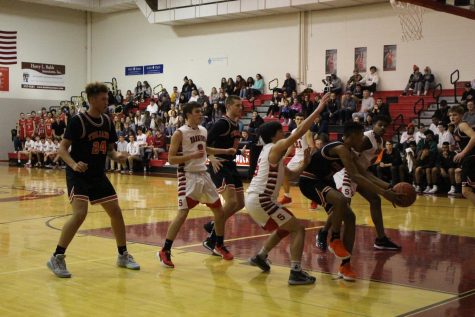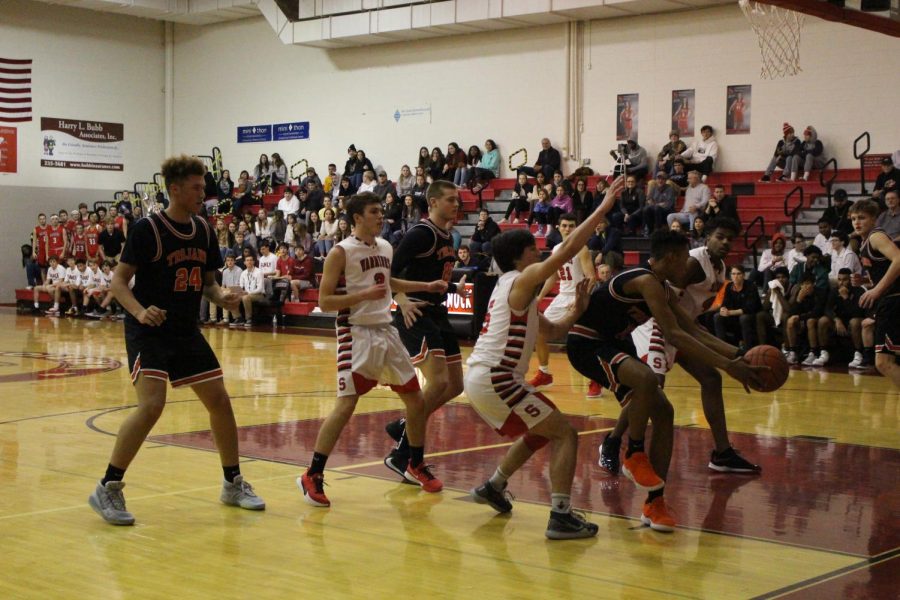 In the third quarter, the two teams remained close in score, which most fans agreed that this game is going to be a nail-biter.
In the final quarter of the game, the Braves began to pull away from the Warriors, ultimately resulting in a 65-55 loss for Susquehannock. 
Franklin said, "Of course we were hurt by the results, but we were so proud to be able to be the first team to make district playoffs."
Despite taking that tough loss, the Warriors are ready for what next season has in store for them, according to freshman Josh Franklin.
 Josh Franklin said, "Next year is going to be tough, but we are excited for what it may bring."
About the Writer
Ava Holloway, Reporter
Freshman Ava Holloway is a reporter for the Courier. She is most excited  to get more involved in student life and  to capture meaningful moments with...