Review of 'Killer Inside: The Mind of Aaron Hernandez'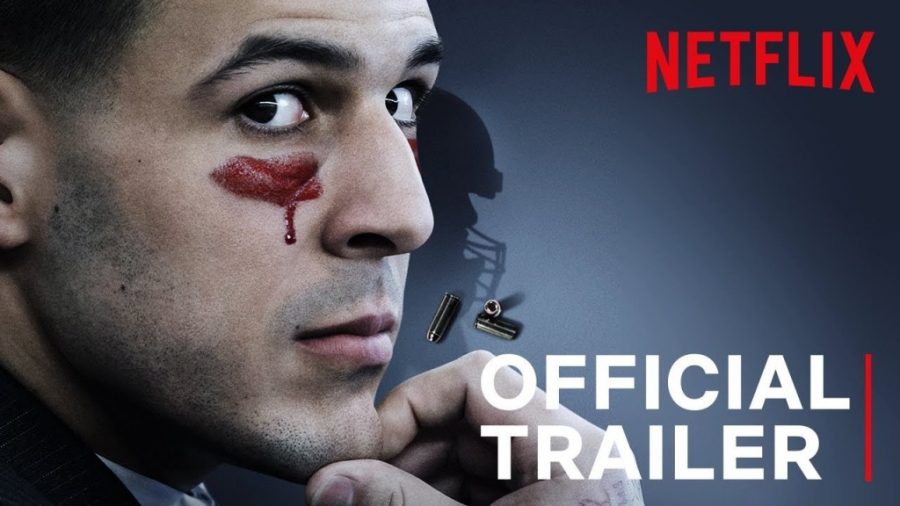 The case of Aaron Hernandez still remains strange ever since his arrest in 2013.
The case is so strange in fact, that a documentary was made on Netflix called "Killer Inside: The Mind of Aaron Hernandez. 
Former New England Patriots football player Hernandez was arrested and charged with the first-degree murder of semi-pro football player Odin Lloyd.
According to Biography.com Editors, "in May 2014, Hernandez was indicted in connection with two murders related to a drive-by shooting in 2012. He was convicted of first-degree murder in the Lloyd case in April 2015. Just days after being acquitted of the 2012 murder charges, he committed suicide in his jail cell on April 19, 2017. Following his death, a judge erased his 2013 murder conviction, abiding by Massachusetts case law which calls for convictions to be vacated if the defendant dies before an appeal can be heard."
Later in 2017, it was released that he had an advanced form of the degenerative brain disease CTE.
The documentary makes an effort to reveal the truth of Hernandez's symptoms and concerning behavior.
The question still remains the same nearly 7 years later- why would such a bright, young man throw away a life of endless opportunity?
Hernandez grew up a star athlete in Bristol, Connecticut with a stubborn father, Dennis Hernandez, who implemented strict rules. 
Dennis Hernandez also played football and was a star player. In the documentary, Dennis Hernandez was referred to as a very popular man from his hometown, Bristol.
Aaron Hernandez also had a brother D.J. Hernandez who played football at the University of Connecticut and tried to convince Aaron to come play at UConn. 
Aaron Hernandez ended up committing to the University of Florida alongside the nation's best quarterback, Tim Tebow.
Hernandez played until his junior year at Florida until head coach Urban Meyer wanted Hernandez kicked off the team due to chronic marijuana use until an appeal by Tim Tebow was made to keep Hernandez on the roster.
Hernandez then declared for the 2010 NFL Draft in hopes of getting claimed by a professional football team.
The documentary reveals how Hernandez's teammates felt about him. His teammates often described him as the 'life of the party.' 
Before the draft, many analysts questioned Hernandez's chances at getting selected in the draft due to his troubled past. 
With the 113th overall pick of the 2010 NFL Draft, Aaron Hernandez was selected by the infamous New England Patriots.
Hernandez would go from being a troubled kid in Bristol to playing with future Hall of Famers, head coach Bill Belicheck and quarterback Tom Brady.  
The documentary does a great job at giving an in depth look at Hernandez's phone calls with former teammates, his agent and family members.
The documentary also claims that Hernandez questioned his sexuality, and former high school quarterback Dennis SanSoucie said the two had an alleged relationship. 
 SanSoucie claimed Hernandez was reluctant to admit his sexuality due to his homophobic father and macho football culture. 
The Aaron Hernandez story remains a tragedy that has defied simple reasoning and questions. While documentaries frequently connect their subjects to larger truths, "Aaron Hernandez in "Killer Inside" ultimately feels extremely anonymous and still leaves viewers wondering why this successful young man would throw such a bright future away.
The documentary is definitely worth the watch as it perfectly summarizes and recaps the murders of Aaron Hernandez without bias and gives direct insight from close sources within the case. It also painted Hernandez as more than a convicted murderer- as a succesful young person with a family and friends who  seemingly threw it all away.