Freshmen English Students Spread Awareness
By KC O'Neill, Photography & Social Media Editor
February 3, 2020
The freshman Honors English classes are researching one of five different novels and are creating awareness campaigns about the conflicts the protagonists in the books had to overcome.
Students will present their projects at parent-teacher conferences on Feb. 12 from 5:30-6:30 p.m. in the high school library.  
The general awareness campaigns draw attention on issues like sexual assault, hunger, mental health, etc.
English teacher Karen DeLuca talks about how this project came to life. 
"The idea has been a couple of years in the making," said DeLuca. "We know that kids enjoy reading more when they have some choice in what they are about to read. We've spent a couple of years selecting books and getting them approved by the school board."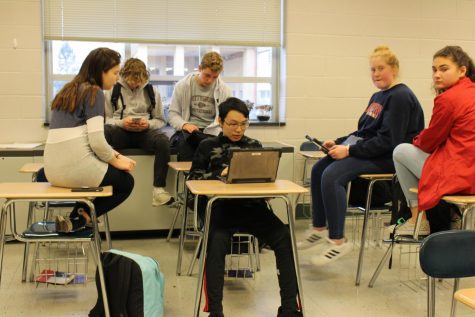 The teachers chose books that had diverse storylines and protagonists.
"All of whom needed to overcome adversity in some way," DeLuca said.
Both fellow English teacher Tim Groth and DeLuca hope this project is successful, so they can implement it in future years.
"Most of [the students] are hoping to do more than just raise awareness," DeLuca said. "A lot of them have also incorporated some sort of call to action. They are also trying to raise funds, and that may or may not happen."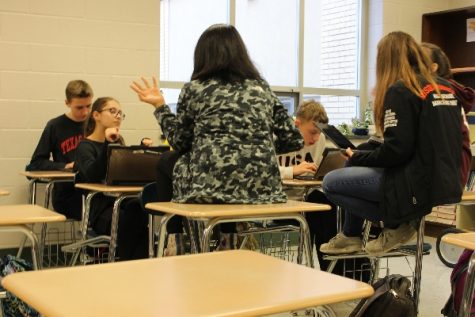 Both teachers hope this project leaves a positive impact on the students.
"I think the biggest goal is for students to recognize the world outside of Susquehannock High School," said Groth. "And to try and get them to empathize with the situations of other people from around the world and from different backgrounds."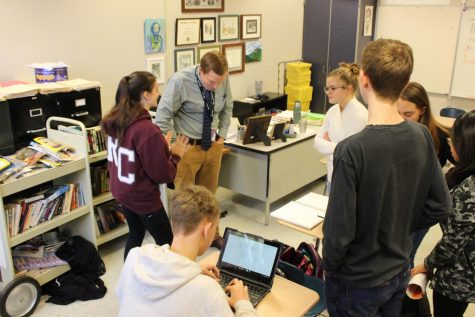 The teachers feel that students, like freshman Colin Baust-Crain, will see that they can make a difference with the power they have to make a movement. 
"If we have enough support, I feel this project will be a success, " Baust-Crain said.
Groth and DeLuca are excited and optimistic about where the project will hopefully go and how it will develop in the next couple of years since the students this year are really engaged. 
About the Writer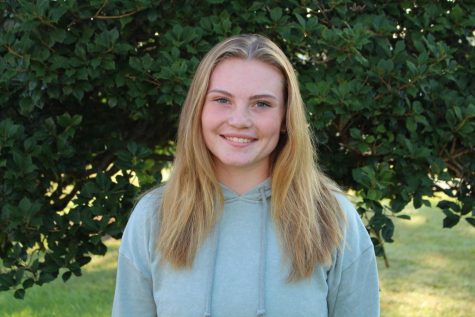 KC O'Neill, Photography & Social Media Editor
Sophomore KC O'Neill is a returning reporter and the new photography editor for the Courier. KC is excited to work with the new staff members and editing...