Penn State Football in Jeopardy
In light of recent events, the Penn State football program could be in serious jeopardy.
The program made national headlines when UCal football player and former Penn State football player Isaiah Humphries filed a federal lawsuit against the university, Penn State head football coach James Franklin and former teammate Damion Barber. 
Humphries left Penn State in 2018 and enrolled at UCal.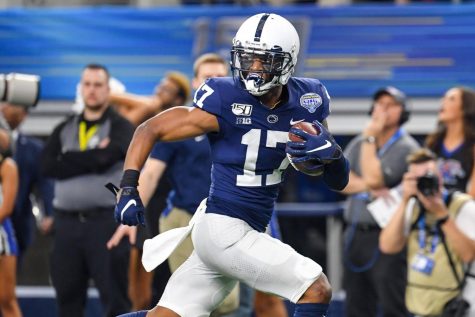 The lawsuit states that Humphries was the target of hazing along with other underclassmen by Barber, linebacker Micah Parsons, defensive lineman Yetur-Gross-Matos and linebacker Jesse Luketa. 
The hazing was mainly targeted at the underclassmen and many inappropriate, vulgar comments were put in their direction. 
The people involved allegedly referenced the infamous former Penn State coach Jerry Sandusky whom is currently serving a 30 to 60 year prison sentence for sexually abusing young kids. 
Players referenced Sandusky with the disgusting quote, "I am going to Sandusky you." 
 There were allegedly many despicable actions done by the players that included wrestling underclassmen to the ground, restraining them and much more.
The most shocking part about it is that the coaching staff allegedly was aware of the hazing and did not protect Humphries. 
Even if Penn State does keep their program, what would make an athlete decide to come to Penn State now after a newly released scandal of this magnitude?
According to ESPN, Penn State released a statement Tuesday claiming they were conducting an investigation and specified that charges had not been made. 
Several ex-Penn State players on Twitter have come to the defense of their former alma mater. 
Buffalo Bills rookie Ryan Bates directly came at Humphries writing on Twitter, "I was there when he was from the jump he made a name for himself for being a troublemaker." 
Bates later deleted his tweet. 
Former Nittany Lion defensive tackle Corey Bolds, who was on Penn State's roster in 2017 and transferred to Rutgers last year, also tweeted out on claiming "the allegations are false."  
Garrett Taylor, a senior safety for Penn State this past season, also tweeted coming to the defense of his school. 
The allegations are still being investigated and more details are soon to be released. 
As a player, you put your trust in a coach to guide you to be the best player you can be, and the Penn State coaches failed to hold that trust factor between them and their players.