LSU Takes the National Championship
It was the battle of the Tigers.
The #3 Clemson Tigers and the #1 LSU Tigers fought in the 2020 College Football Playoff National Championship  hosted in New Orleans, Louisiana on Monday, Jan. 13, 2020.
Both were led by NFL-ready quarterbacks, Clemson's Trevor Lawrence and LSU's Heisman winner, Joe Burrow.
For some (i.e Joe Burrow, Thaddeus Moss etc.) this was their last college game as they get ready for the draft into the NFL.
For Trevor Lawrence, this game was his first loss of his college career, and his first loss since high school. 
He had previously been 25-0 as Clemson's starting quarterback.
Lawrence definitely struggled, as he finished with less than 50 percent completion rate (18/37) and just 234 yards. (@ESPN)
He did manage to do some damage on the ground, as he had 10 carries for 49 yards and a touchdown.
Clemson's running game was definitely firing on all cylinders, as three players scored a touchdown (Trevor Lawrence, Travis Etienne and Tee Higgins). 
Clemson was last year's National Champion, upsetting #1 Alabama, so it was not crazy by any means to think they could do it again and upset #1 LSU on their way to a repeat.
Sadly, this was not the case.
LSU ultimately won in convincing fashion, 42-25, to cap off an undefeated 15-0 season.
Many iconic celebrities were found at the stadium for the game, such as US President Donald Trump, former LSU wide receivers Odell Beckham and Jarvis Landry etc. 
Joe Burrow had an amazing game to cap off an amazing season.
The likely number one pick in this year's Draft, Burrow went off on Clemson's defense, posting 521 total yards and six total touchdowns (five passing, one rushing). @ESPN
Another LSU savior was wide receiver Ja'Marr Chase, who finished with nine receptions, 221 yards and two touchdowns. 
How did Odell Beckham celebrate LSU's championship?
Handing out wads of cash to the players.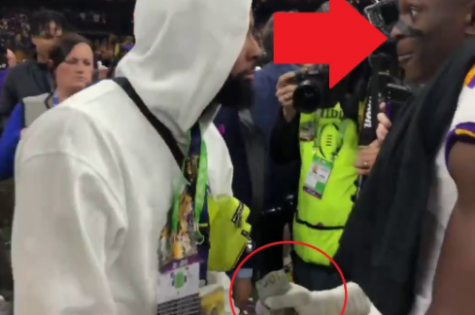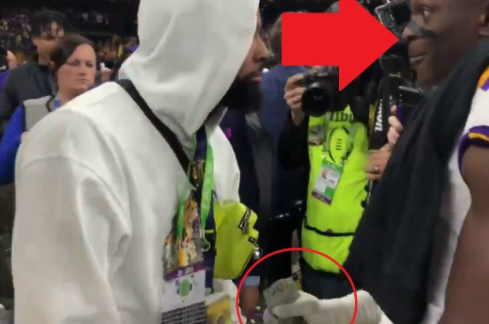 All in all, this was a much-deserved victory.
This championship marks their fourth all-time and their first since 2007.
Here's to the perfect season, LSU.
Geaux Tigers!