Bond Takes on Work Force with D.O.
Senior Taylor Bond is currently a diversified occupation (D.O.) student working as a server at Subway.
 As a D.O. student, Bond comes to school for about two hours and then leaves to go to work.
"I stay here for periods one through 4/5,  then I go home for about 30 minutes and then go to work for like  four to five hours each day," said Bond. 
Angela Lehigh, the diversified occupation teacher explained some changes to the program over the years.
"Each year the course is geared toward what is going in our community, country, economy, etc. as well as what students are needing the most based on their backgrounds and experiences.  I talk with various employers on a monthly basis to make sure their needs are being met as well in regards to what they are looking for in an entry level employees," said Lehigh.
Overall, Bond enjoys the program.
"I enjoy it a lot; I love the freedom. It's going very well, easy to communicate to my manager and teacher of the class," said Bond.
Lehigh notes the importance of the course.
"I enjoy teaching the DO course because it is so practical.  Everything that is taught will be used in your life at some point.  There is no fluff, and most students understand how relevant the course is to their lives, both now and in the future.  I highly recommend it for all seniors, no matter what your post-graduation plans are (job, tech school, college), because everyone will hopefully have a job, earn money and live independently, and these are the topics covered in class," said Lehigh.
She has also benefited from the program a lot.
"I've been able to earn more money and save it more. It makes me feel better knowing I'm not missing anything at school," said Bond. "I am able to work during school hours, almost as if I am doing two things at once. It's a good feeling."
Lehigh knows students benefit from the program.
"Everyone benefits from learning about the world of work since the majority, if not all, of the senior class will have a job at one point or another in their lifetime," said Lehigh. "For those who are working during their senior year, they will be able to apply their knowledge immediately.  I also encourage students to share what they learn with others, including adults, who never had the opportunity to take a course like DO, because they are most likely dealing with similar issues that are covered in class."
Bond would recommend this program to anyone considering it.
"I would recommend this program to those younger than me because it's a great experience to have. Being a part of Work Experience gives you the privilege to leave school and go to work," said Bond. "Diversified Occupations is almost the same thing, but you get a chance to do work and fill out papers you can use for future references or events."
About the Writer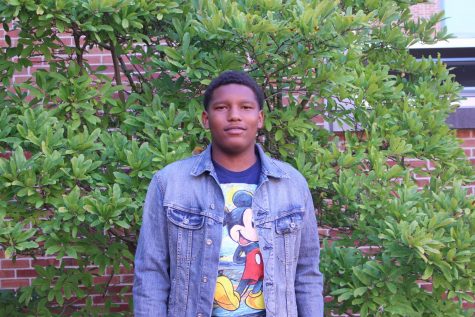 Josh Franklin, Reporter
Freshman Josh Franklin is a reporter for this year's Courier staff.