A High Schooler's Perspective of Disney World during the Holidays
By KC O'Neill, Photography & Social Media Editor
January 10, 2020
Disney World is known as the most magical place on earth, but during the holidays it is very chaotic.
According to Themed Entertainment Association and AECOM, Disney World, more specifically Magic Kingdom, was the world's most-visited theme park as of 2018.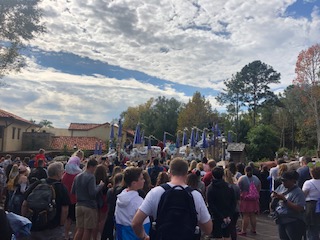 That year, almost 21 million people entered that park alone, keeping in mind that there are three other parks.
Every year, there are swarms of families coming from across the world to celebrate the new year; because of this, Magic Kingdom stopped letting people enter the park.
This year, after only four and a half hours of the park's opening, Magic Kingdom reached capacity. 
There are over 12,000 parking spots and over 125 acres of land, accommodating for 100,000 visitors at the park. 
People were packed very close together, and they were only moving a few inches to a foot at a time. 
Disney employees were trying to direct people around the walkways, so it would be less chaotic; if anything, it made trying to get somewhere worse.
Many people were first time visitors, and they probably will not want to come back because they think Disney will always be that chaotic. 
On New Year's Eve, most of the rides' wait times were at least two hours, and the most popular rides like Space Mountain had a four hour wait time at one point.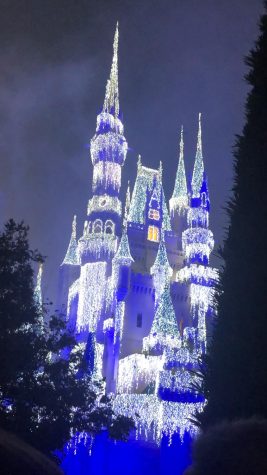 Another issue was the fact that FastPass options have to be booked days and weeks in advance, causing many families to wait in the long stand-by line if they wanted to go on the ride. 
After Jan. 2 and 3, many families leave because children start to go back to school. 
If people stay after these dates, they will notice the extreme drop in visitors and wait times.
Although Disney World is an expensive destination, it is worth the fun and thrilling experience- even if it is not during the holidays.
About the Writer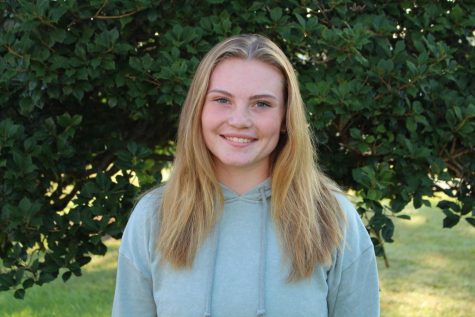 KC O'Neill, Photography & Social Media Editor
Sophomore KC O'Neill is a returning reporter and the new photography editor for the Courier. KC is excited to work with the new staff members and editing...