Walker Stands Out on the National IMG Team
New Freedom native Jarace Walker is ready to make an impact during his second year at International Management Group (I.M.G.) Academy in Bradenton, FL.
As a basketball player, Walker stood out at the age of 13 and was known all around York County.
"My first dunk was in a high school game in 7th grade. It was great! I was wide open, so I decided to try it, and it went in," said Walker. 
Walker made the decision to move to Florida and to attend I.M.G. to help improve his basketball skillset.
"I decided to make the move to IMG because they have a great team and coaching staff. I can work on my game and get better everyday," said Walker "They were bringing in some top players I wanted to play with. At a young age and leaving my family was definitely hard for them and hard for me as well, [but] being here at IMG will definitely help me in the long run."
The move to the new state was a hard adjustment for Walker as well as his family.
Marcia Walker, Jarace's mother, admitted allowing her son move to Florida was a struggle.
"It was very hard to let Jarace go and let him do his thing at IMG. He was very young when he left. He became more developed, got stronger and a better player as well," said M. Walker. "He is a very kind young male."
Adjustments to the move were beneficial;  Jarace is working hard at IMG.
"[I] wanted to get better and develop, minutes are gonna come I just wanted to get better and just improving my body," said Walker. "Now, it's my first year like really working out, lifting weights in the gym every single day."
Walker is getting stronger each day and is waiting for his sophomore season to begin.
Jayla Galbreath, Walker's family friend, has been alongside him all of his life and has supported every move. 
"He was [a] character, always super kind and funny. And of course very tall," said Galbreath. "I believe I.M.G. has made him a stronger player. He has gotten a lot stronger from lifting, and his game has developed a lot. Jarace was a serious prospect before he left, and very talented as well, but I think I.M.G. has really helped him to capitalize on his skills."
Walker  is excited for what is in store for him this season.
About the Writer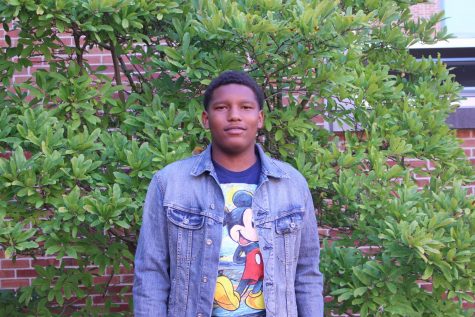 Josh Franklin, Reporter
Freshman Josh Franklin is a reporter for this year's Courier staff.