FCA Donates Boxes to Operation Christmas Child
By KC O'Neill, Photography & Social Media Editor
November 15, 2019
The Fellowship of Christian Athletes club (FCA) took part in a yearly event called Operation Christmas Child.
Operation Christmas Child is a world-wide organization that collects and sends donated shoe boxes full of toys and basic necessities to children in third-class countries.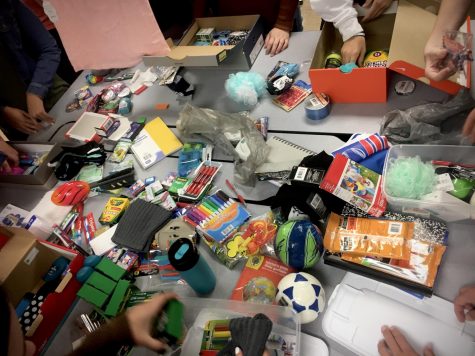 The FCA club, advised by electronic arts teacher Wade Bowers, decided to take part in it this year.
"Lauren Schefter, this year, took the lead in presenting it to the students," said Bowers. "However, most of the students were already familiar with it."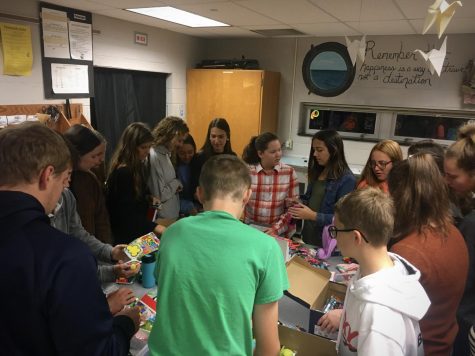 This year, there were about 20 to 25 students that were involved in the club.
"The students were given two weeks to buy gifts and supplies," Bowers said. "The students then assembled all the supplies into boxes and was totaled to be 16." 
He feels that students can always benefit from being a part of a club that helps others.
"I think one of the biggest things when you think about that season of giving, it takes the mindset off of receiving," Bowers said. "I think people often feel better giving than they do receiving,"
Junior Lauren Schefter took a leadership role in the club this year, and it has made her look at it from a different perspective too.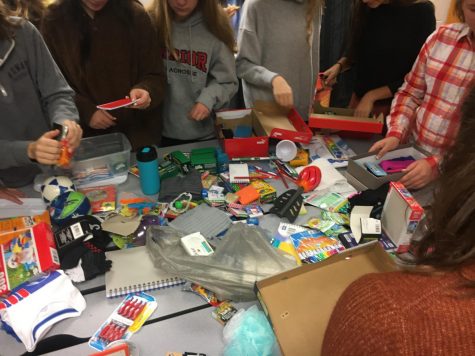 Some members like Jacob Barnhart like how FCA is a club where they can talk freely about their beliefs but also get work done to help others.
"It is a nice mid-week break from the stresses of the world where you can go relax and talk to some fellow believers and talk about life and the struggles that people share," Barnhart said. "I love packing the boxes because when you look online, the joy that these boxes bring to the children it just reaffirms my faith in humanity and that there are still some good people left in the world that are willing to give up their time and money to help people less fortunate."
About the Writer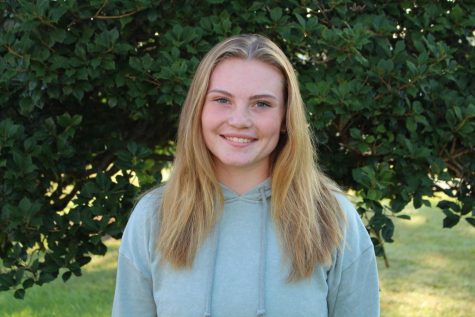 KC O'Neill, Photography & Social Media Editor
Sophomore KC O'Neill is a returning reporter and the new photography editor for the Courier. KC is excited to work with the new staff members and editing...