Girls Soccer Kicks it into Action with New Coach
Hang on for a minute...we're trying to find some more stories you might like.
Girls soccer starts the season with a 6-2 record, but most importantly, a new head coach.
Previous head coach Pat Brubaker stepped down, which allowed Phanhthy to step in this season.
Coach Phomma Phanhthy came from Fairfield High School and led the girls soccer team to their first state title in the 2016 season. 
Brubaker had recruited Phanhthy in hopes he would come help the Warriors. 
Phanhthy made a good first impression based on the crowd at the 2019 Fall Meet the Team Night as he took a selfie with his new team. 
Sophomore Shelby Derkosh returns to the varsity team and is excited for what Coach Phanhthy has for the future. 
"Coach P has made a huge difference in our team this season," said Derkosh. "Last year we tended to kick the ball up the field and run after it, but this year, we've possessed the ball more and have become a much better team."
With half of the season already gone, the team has made changes for the second half of the season to go.
Senior captains are taking charge, leading the team on and off the field, including Ashlynn Weger. 
"This year we have better team chemistry and are more united like a family," said Weger. "I [have] help[ed] lead the girls to better team chemistry and working well together on and off the field."
Weger is making an impact on the team this season, leading them to six victories and two losses. 
Not only is Weger a big aspect of the team, so is Coach Phanhthy and his coaching style.
" I am just trying to take one game at a time. I think these young ladies can go really far, as far as deep in the post-season if they want to, it is really up to them," said Phanhthy. "I am giving them what I [have], and they are going to learn from it and take it and see what happens."
With six more games to go, the Warriors are trying to hold a secure spot in the Division II bracket, as they are currently ranked number one. 
The next game is Tuesday, September 24 at Kennard-Dale High School beginning at 4 p.m.
About the Writer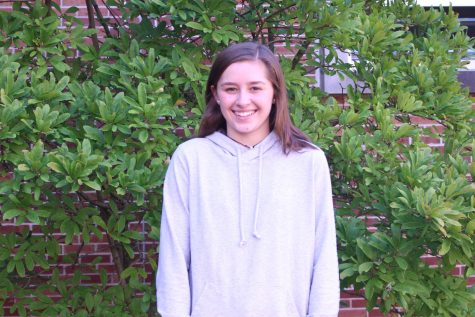 Mackenzie Womack, Sports Editor
Sophomore Mackenzie Womack is the Sports Editor for the Courier. She has been on the staff for the past two years. She is most excited about helping other...