Students Bug Out in Biology
Hang on for a minute...we're trying to find some more stories you might like.
Biology students enjoyed an insect-filled visit from Dr. Faith Weeks of Towson University on May 23.  
Weeks is an entomologist who came to help students look at and understand bugs.  
Weeks came in to give the student a sneak peek at some of the bugs she deals with, such as hissing cockroaches.
The students also got a chance to build a home for a hissing cockroach.
The point of building a home is to see what this certain bug needs to live and how the hissing cockroach survives.
This was a great opportunity for the student to get more comfortable with bugs then they were before.
Biology teacher Kerri Younkin saw the encounter as extremely beneficial. 
 "It allows the students to see what we have been studying all year. It also allows the students to see something different," said Younkin.   
Although bugs can be gross and scary, bugs help more than they do damage; only two percent of all the bugs are bad in some way, that means 98% will not affect a person in a negative way, according to Younkin.
"Having a better understanding of how they[bugs] have a place in this world- you may not want to hug one, but you may not necessarily stomp on it when you see one," said Weeks.
Many people in the world are afraid of bugs; up to 40% of people are afraid of bugs, even though most bugs are harmless and are all around us.
About the Writer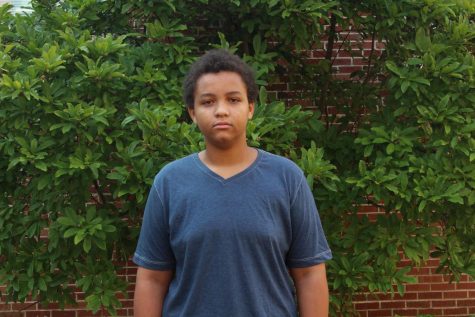 Christian Slaton, reporter
Freshman Christian Slaton is a first year reporter for the Courier and is excited to write some stories. He likes to play baseball and watch football....