Girls Lacrosse Season Closes
The girls lacrosse team finished the season with an 11-to-6 record.
The girls won in the first round of districts when they played Northern.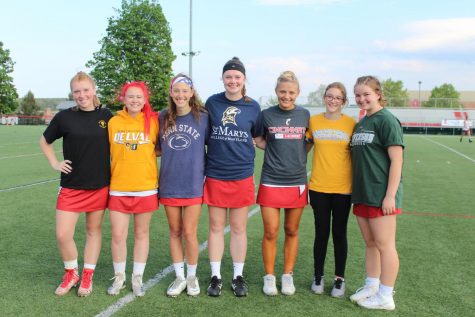 This allowed them to play in the second round against Cocalico; however, they fell short and were kicked out after the 16-to-10 loss.
Some team members received accomplishments for their outstanding performance.
Senior Samantha Mcguire was named Goalie of the Year for the 2018-2019 season.
She has been the goalie for four years.
"It feels like a great accomplishment especially to be given the honor two years in a row," said Mcguire. "I had to work really hard to be able to reach my goal, but I am extremely appreciative."
Mcguire plans on continuing her lacrosse and academic career at Stevenson University next fall.
Both Mcguire and senior attack Kenna Hancock made first team, as sophomore attack Rachel Oestrike and sophomore defender Jordyn Prediger made second team for the league all stars in YAIAA girls lacrosse.
Freshman Katlyn Krebs was awarded with Honorable Mention due to her performance throughout the season.
"It was a huge honor for me because it was my first year playing, and it made me want to work even harder to show the people that voted for me that it was the right choice," said Krebs. "I'm really excited to see where my next three years in lacrosse takes me."
Krebs plans on working hard and continuing to play lacrosse the next three years in high school.
Freshman Sydney Marusko was one of the few players that played both junior varsity as well as varsity.
"Since given the opportunity [to be a swing player], I have become a better leader [for the team]," said Marusko. " I have become a better and stronger player by making smarter moves, plays, and feeds."
By playing on both teams, she has been able to learn faster and grow as a team player and individual.
The girls had a lot of memories as the season came to a close.
"I felt that our last game was a good memory [to] always keep because we played hard as a team and made a huge comeback- although we still fell short. We had many events outside of the field like pasta night, Chipotle, and the car wash," said Mcguire. "They won't be forgotten."
About the Writer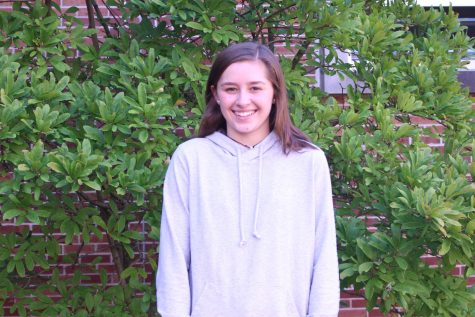 Mackenzie Womack, Sports Editor
Sophomore Mackenzie Womack is the Sports Editor for the Courier. She has been on the staff for the past two years. She is most excited about helping other...