Class of 2019 Prepares for their Final Goodbyes
Hang on for a minute...we're trying to find some more stories you might like.
As the school year comes to a close, Susquehannock seniors are getting closer to saying their final goodbyes to high school.
Susquehannock will host graduation on May 31, 2019.
The commencement ceremony will be held in the Susquehannock football stadium at 7 p.m. on the last day of May.
This year will be the first year that Susquehannock's graduation will be live-streamed.
The live stream will be available through the Susquehannock Courier youtube channel.
The class of 2019 has 239 graduating seniors this year with Jordan Futrell graduating as number one and Angelica Hunt following behind as second in her class.
Futrell is one of the various student speakers at this year's graduation ceremony.
"In my speech I highlight students who have gone through immense struggle, but still persevered and earned the honor to receive their diploma," said Futrell. " My overall theme is dream small because when we are successful in the small tasks the large goals fall into place."
Hunt is looking forward to various aspects of graduation.
"I'm looking forward to hearing the other speeches at graduation and also just being able to see how everyone's hard work has paid off over the years," said Hunt
The guest speaker for the ceremony this year will be Loren Kroh, who was named Distinguished Alumni for 2019.
According to the Southern York County School District, "Kroh will address the graduating class at commencement services and will be honored with a plaque in the High School's auditorium lobby."
More information on Loren Kroh can be found on the district website.
About the Writer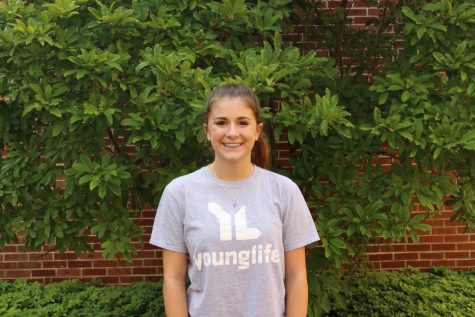 Stephanie Graffin, Reporter
Stephanie Graffin is a first-year, sophomore reporter this year, and she is most excited about sports photography. Outside of school, she enjoys her part-time babysitting...