Boys Lacrosse's Season Ends
The boys lacrosse team postseason run is over.
Junior and Cleveland State commit Connor Kernan was named YAIAA Defensive Player of the Year and retrieved YAIAA First Team honors for goalie.
Junior Daniel Clapp was named to the YAIAA First Team Defense, and junior Gavin Held obtained YAIAA Second Team Attack.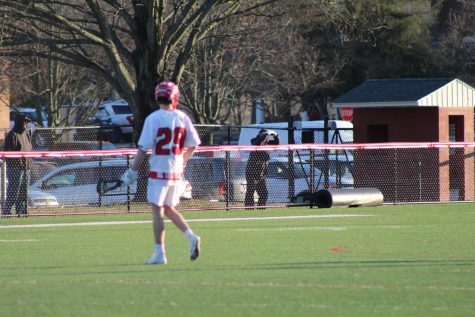 Junior Allen Clapp also acquired an honorable mention along with senior Ben Wilson.
On Tuesday, May 14 the Warriors played the Lower Dauphin Falcons at home and prevailed with a score of 11 to 9 in the first round of the District III Championships.
The Warriors started out with an early struggle against the Falcons and started off down by a score of 1 to 3.
The Warriors and the Falcons went back and forth for the whole game;  however, the Warriors prevailed.
The Warriors played their most recent game against the Hershey Trojans on Thursday, May 16.
The Warriors lost by a score of 10 to 6.
The Warriors were a very talented team, but so were the Trojans.
Sophomore Avi Engel was satisfied despite the loss.
"It sucks to lose, but it was an overall good game, and there is a lot to improve on for next season," said Engel.
The Trojans will now advance in districts and perhaps qualify for the state tournament.
Susquehannock had a very good season finishing with an overall record of 13-6 and 10-3 in their conference plus were ranked 53 in the entire state of Pennsylvania.
Susquehannock will return next season with a strong core of juniors.
There will be a lot of leadership and responsibility that will have to be picked up next season.
Sophomore Drew McAleer is already looking forward to taking the field.
"This year was pretty great as a whole, and I am just looking forward to keeping it going next season," said McAleer.