Link Crew Says "Farewell" to Mrs. Ruppert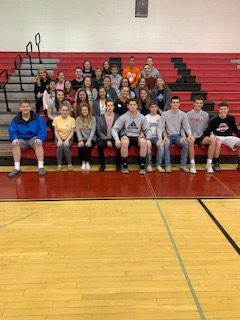 Hang on for a minute...we're trying to find some more stories you might like.
Starting next school year, Link Crew will run under new leadership.
In previous years teacher Jocelyn Ruppert led the Link Crew program, but she will now step down from the program.
Link Crew is a program where the upperclassmen come together and welcome the new freshman into the school with monthly visits regarding how they are transitioning throughout the entire year.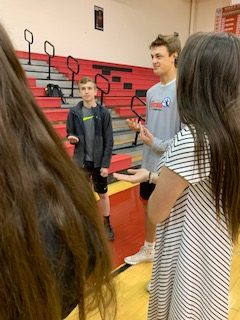 The three current advisors of Link Crew include Ruppert, human geography teacher Matthew Amberman and social studies teacher Kevin Lawrence.
"We each have our own different niche," said Amberman. "Mr. Lawrence is more of the showman of the group, and he runs the trainings. I'm more of the behind the scenes working with administration, making sure that our i's are dotted and t's are crossed, and then Mrs. Ruppert is more of the nurturer of the trio, and she was able to organize us and to make sure we are always on the right track."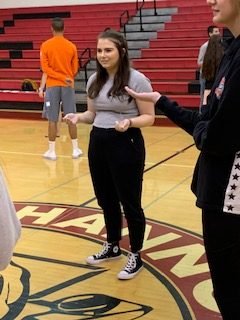 With Ruppert's help they were able to organize events such as the "Hot-Cocoa Social," an event where all of the freshmen class gathered in the cafeteria to drink hot chocolate and play games with their Link Leaders.
This year's Link Crew had the largest amount of leaders so far.
"This was the largest group we've ever had, a very diverse group of kids with different interests," said Amberman. "The students are a very innovative and active group that tried to make a difference for kids."
Students such as juniors Taina Cajigas and Megan Eagan joined Link Crew just because they looked up to Ruppert as a teacher and a person.
"I can't imagine anyone else running Link Crew," said Cajigas. "Mrs. Ruppert is such an amazing person!"
Ruppert lead the students with both her skills as a teacher and her kind personality.
"She taught me that the most important thing about Link isn't only the lessons but the bond we form with the kids," said Eagan.
Unfortunately with the poor weather conditions the Link Leaders were unable to meet with their freshmen groups as often as planned, but with the rumored homeroom changes for next year the Link Crew will find more time for teaching lessons.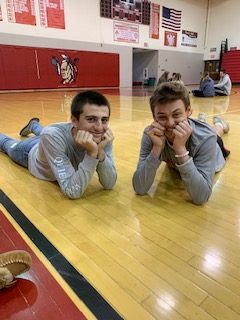 "Link crew this year had its challenging moments especially with the scheduling," said Cajigas. "However, eventually we got the hang of it and formed amazing connections along the way!"
So far Ruppert's place has yet to be filled but that hasn't stopped the advisors from planning next year's Link Crew sessions.