Cage The Elephant Continues to Evolve with the Release of "Social Cues"
Award winning indie rock group Cage The Elephant returns with an admirable fifth studio album.
"Social Cues" is a significant release for the band as it culminates aspects of each of their previous efforts while seamlessly blending in new and unique elements.
The album has a 44 minute length and incorporates a combination of diverse genres to keep the listener intrigued.  
A mix of acoustic instrumentation and synthesizers are heard within a number of the album's songs.
Lyrics dealing with downsides of fame and reflections on the lead singer's Matt Shultz recent divorce reveal the album's mature and serious themes of processing grief.
The tone of "Social Cues" is fairly consistent, but a few standout moments of confidence and energy can be heard in the tracks "Night Running" and "Ready to Let Go."
The song "Love's The Only Way" marks the bands first use of orchestral composition, musically deviating from the rest of the album.
"Social Cues" is worth listening to and serves as an intriguing entry in the band's ever-evolving catalog.
Cage The Elephant initially broke out onto the indie scene in 2008 with their hit single "Ain't No Rest for the Wicked."
The single rapidly brought awareness to the band, and with the release of a debut album following shortly after, the band solidified a fanbase.
Over the course of their discography the group has managed to evolve and develop their sound, while maintaining their popularity and general acclaim.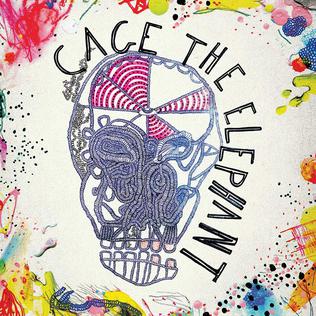 Their first album, "Cage the Elephant," mainly consisted of straightforward indie rock, but the band was quick to introduce elements of punk into their next album "Thank You, Happy Birthday."
With their third studio album,"Melophobia," the band opted for a more psychedelic and chaotic production in an attempt to distance themselves from their influences and contemporaries.
"Melophobia" showcased the band's diversity and became their most critically acclaimed release.
Continuing to change things up, the songs on the band's fourth album, "Tell Me I'm Pretty," were more accessible and pop-influenced than ever before.