Ashtan Kall to Serve in the U.S. Marine Corps
Senior Ashtan Kall will soon head to Parris Island, South Carolina for Marine recruit training.
Kall has always heard the message of serving a larger cause, as both of her parents have collectively served nearly 30 years.
"Ever since I was a little girl, I've always looked up to my parents. My mom served 20 [years] in the Air Force and my dad did eight years in the Army," said Kall. "So I've always looked up to them, and I always enjoyed hearing their stories about their jobs and what they experienced. I think as I grew older I learned the purpose of serving something larger than yourself, and it just really stuck."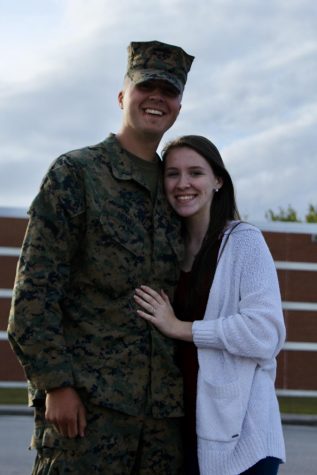 In high school Kall has been involved in varsity cheerleading, dance and yearbook and has been an active part of the school community.
Varsity cheerleading coach and English teacher Jessica Beste has seen Kall's personal growth over the past four years and is not surprised by her choice to enter the military.
"In the classroom, Ashtan is someone who takes great initiative. She works really well with her peers, she loves to collaborate…," said Beste. "She's really developed her voice over the past four years… I've seen her confidence grow as well. She's definitely someone who used to doubt herself, but I've definitely seen her voice, confidence and her passion for the military grow once she made that choice a couple years ago…"
Beste believes that Kall's traits – flexibility, leadership and discipline – will help her to be successful.
"She's super flexible. Over the summer we were working on her letter of recommendation for the Air Force academy, and then she changed her mind to the Marine Corps… Also she's very disciplined with herself. Even just balancing her schedule of dance, school, cheer, work, she teaches a dance class as well…," said Beste. "I think she's just really looking forward to not only serving our country, but reaching her goals independently while doing that. "
In the Marines, Kall hopes to continue her legacy of kindness and leadership.
"It's just awesome to see how so many people from different backgrounds come together to fight for the same thing…," said Kall. "I think a lot of things I'm going to learn are to accept other people for who they are and definitely a lot of leadership things. There's always going to be someone who's better than you, and there's always going to be someone that might not be where you are. So I think being able to help others and accepting them is going to be a big part of this."
To join the Marines, Kall met with a recruiter to learn about career paths in the Corps, filled out paperwork and had a medical examination.
The next step is intensive training with other recruits that will push Kall both mentally and physically.
"That will be three months, or 13 weeks, of blood, sweat and tears to earn the title of a Marine, which you don't do until the last week. You go through the Crucible which is 54 hours of no sleeping, barely eating, just working your way up to becoming a Marine. Then after that, I will have a month of combat training," said Kall.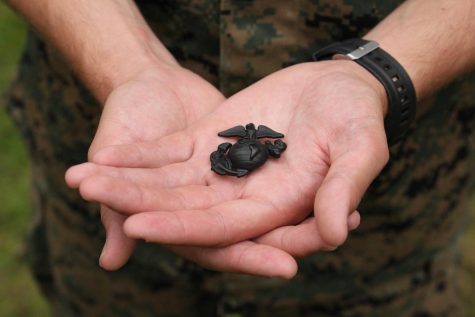 The Military is a heavily male dominated career field, but Kall believes that any female can accomplish great things if they are motivated and passionate.
"As a female going in, you already have to push yourself twice as hard to catch up in the male dominated field. But, I think that's a challenge that a lot of people can really push themselves for, so if you want it, just go for it," said Kall.
Kall will leave for her training on July 8, moving one step closer towards actively serving the country and continuing her family's legacy of service.
About the Writer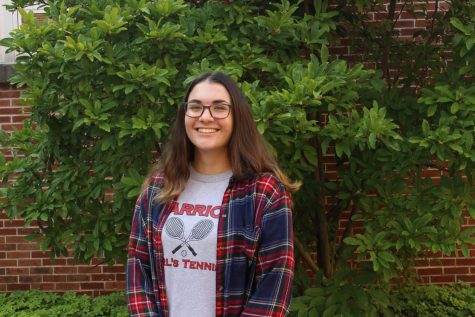 Mia Kobylski, Editor-in-Chief
Senior Mia Kobylski has been on the Courier staff for three years. She plays on the varsity tennis team and participates in Best Buds, Student Council,...