Orchestra Students Travel to Boston
By Anna Feild, Arts & Entertainment/Features Editor
April 24, 2019
Orchestra students travelled to Boston on April 11-14.
These students have opportunities to go on trips such as this every two years – in 2015, they went to Chicago, and in 2017, they went to Nashville.
While in Boston, the orchestra members had an opportunity to see historical sights such as Paul Revere's house, perform in the Quincy Market, have a music clinic, see the Boston Symphony Orchestra, explore the Museum of Science and the Museum of Fine Art and see a performance by the Boston Conservatory Dance Company.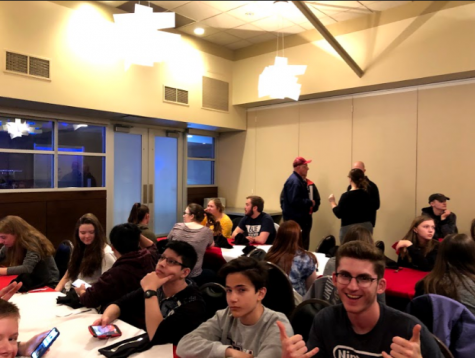 For some students such as sophomore Justin Miller, this was their first time seeing this historic city.
Miller's favorite part of the trip was the performance by the Boston Conservatory Dance Company.
"It was an exciting dance with stuff I didn't think I would be seeing," said Miller. "It was just very exciting; the dance moves were very outgoing."
Other students, however, have been to Boston before and knew what to expect from the city, like sophomore Megan Cramer.
Cramer was excited to see Quincy Market again and for her peers to experience it, too.
"I was excited to go to Quincy Market again because that's just a really cool place, and it has really good food," said Cramer.
Junior Jordan Pflieger is also a repeat Boston visitor, and her favorite part of the trip was the orchestra's performance at the Quincy Market that had an unplanned twist.
"I really liked our performance outside of Quincy Market because a random street drummer, Mr. Levi asked him to play with us for 'Best of Queen,' and he did, so that was pretty fun," said Pflieger. "Also, the street drummer, every time you gave him money, he just would shout, 'I just made some money!' in the street and it was really funny."
However, due to the outdoor performance, the orchestra had a factor come into play that they didn't anticipate – nature.
"It was very windy, and we didn't think about that when we were coming in, so we didn't bring any binder clips, paper clips or anything," said Miller. "We had to have some help holding the music, or else it was going to fly everywhere."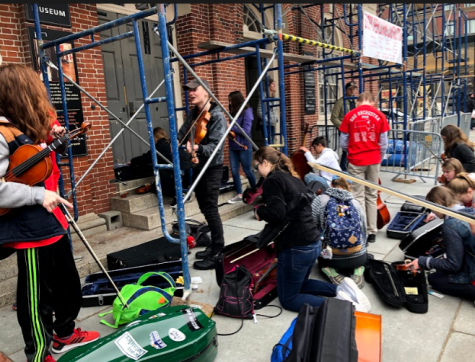 Though the members participated in mainly fun activities, they also had a chance to improve their musicianship at a music clinic.
"It was very intense… [the director] was very passionate, exciting, and I think he really helped us because he was really up close and in our faces," said Miller. "We just didn't want to mess up in front of him."
The orchestra members had a chance to implement what they learned there in school orchestra for their spring concert.
"We… played one of our pieces that we were gonna play for the concert, and it helped us out a lot," said Pflieger. "I think our concert sounded really, really, good."
Sophomore Megan Cramer thinks that the students on the trip can apply to future concerts and performances as well.
"He taught us to really get into the music, so it taught us how to use passion when we're playing," said Cramer.
The orchestra had their spring concert on April 16, but they can still be seen in performance at their annual chamber concert on May 22.
About the Contributor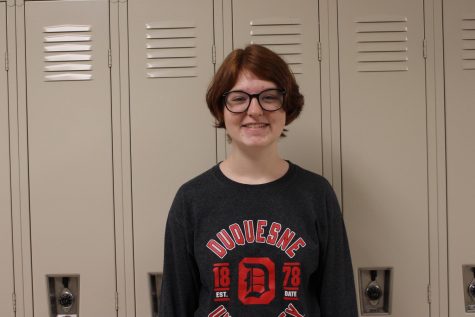 Anna Feild, Arts & Entertainment/Features Editor
Senior Anna Feild is the Arts & Entertainment/Features editor this year. She is excited to help fellow Courier staff members while also working on...