Supergroup Simple Creatures Release Debut EP "Strange Love"
By Anna Feild, Arts & Entertainment/Features Editor
April 9, 2019
Simple Creatures has made their mark on alternative rock with their debut EP "Strange Love."
The band, consisting of All Time Low singer Alex Gaskarth and blink-182 singer and bassist Mark Hoppus, is a side project that allows the two to explore genres different than their separate bands.
This isn't the first time the duo has collaborated – Hoppus has feature vocals on the All Time Low song "Tidal Waves," and All Time Low and blink-182 have toured together previously.
After touring in support of blink-182's most recent album "California," Hoppus fell into a depressive state and used the project to pull himself out of it.
Initially intended to be a solo project collaborating with friends, Hoppus decided to make it a duo after first starting to work with Gaskarth.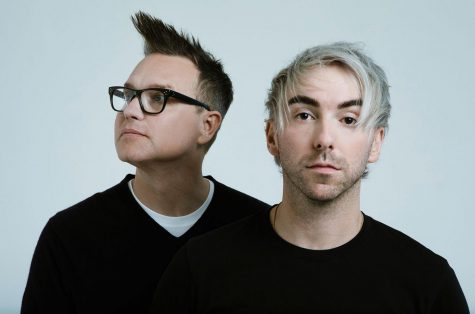 Calling their genre "trash pop," the EP consists of six songs that all have a cheery pop sound with contrasting dark lyrics.
In an interview with Upset, Gaskarth addressed their desire to make Simple Creatures  sound different than their other bands.
"People see my name and Mark's name attached to something, and they assume this is going to be some sort of pop-punk supergroup," said Gaskarth. "Obviously, we wanted to go beyond that. That felt a little bit played out and too easy. We wanted to showcase a different side of ourselves."
The lead single "Drug" opens with the typical blink-182 "na na na"'s, but that's where the similarities to the members' original bands end.
Though still filled with obvious pop-punk influences, "Drug" and the rest of the EP make it hard for a listener not familiar with the members to guess that this was made by two legendary pop-punk musicians.
Filled with slower ballads such as "How to Live" and "Ether" mixed in among faster, guitar-filled songs such as "Adrenaline," "Strange Love" has a variety of songs for any mood.
The "Strange Love" EP will make Simple Creatures known among the alternative rock community.
"Strange Love" is available to stream on Apple Music, Spotify, and can be bought wherever music is sold.
About the Contributor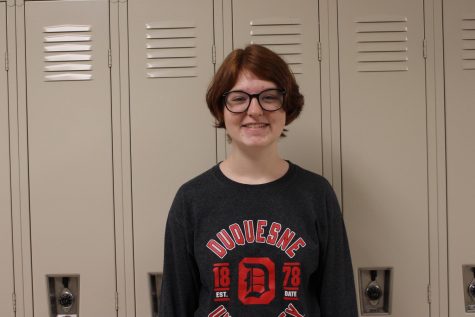 Anna Feild, Arts & Entertainment/Features Editor
Senior Anna Feild is the Arts & Entertainment/Features editor this year. She is excited to help fellow Courier staff members while also working on...