Choose the Movie Streaming Site Best for You, Saving You the Most $
With the ever growing cost of a trip to the movie theatres, most people are finding convenient ways to watch new releases.
Whether it is RedBox, Netflix, Hulu or Youtube, it's time to find what streaming service saves the most.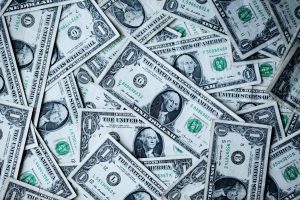 Redbox is arguably the most outdated way to get the movie experience.
It's the only service out of the four that requires a person to retrieve and return the movie in person.
Redbox was launched in 2002 and gives a person the ability to rent the newest releases for $1.75 a day for DVDs and $2 a day Blu-ray™ Discs.
This has accounted for its success of more than 5 billion rentals since.
This pop up equivalent to a Blockbuster is doing extremely well, most likely because it is the fastest way to get the newest box office drops.
While, it feels as though not many people use redbox, even less use Youtube.
Youtube is most known for it's vloggers and clickbait but it's also possible to rent and buy movies.
However, instead of a flat rate like Redbox, Netflix or Hulu, Youtube's prices vary depending on the movie's age and the demand for it.
For example, a person can rent "Princess and the Frog" for $3.99 or buy it for $14.99 in HD.
But, if a person wants to rent "Spider-Man: Into the Spider-Verse," it's not an option, and they may only buy it for $19.99.
Even "The Little Mermaid" is a bit pricey at $14.99 to buy in HD.
Without a flat rate, your movie experience will depend on the movie selection, keeping you and your wallet in anticipation.
Netflix is the most known for providing a large variety of media to watch at an affordable price.
The price for a Netflix subscription ranges from $8.99 to $15.99 depending on how many screens you want to be able to watch it at the same time.
The only drawbacks are that Netflix does not get movies upon release; typically it takes up to a year or more for movies to be updated, and after a certain amount of time, Netflix will delete shows or movies from the site.
It's also important to mention the Netflix originals that cause a stir in the media such as "13 Reasons Why."
Netflix originals can only be watched on the site, so if a person doesn't have a subscription, they could be missing out.
With that said, a lot of originals are usually hit or miss.
The only way to find out if they're worth it is for a person to see for themselves.
Quite similar to Netflix, Hulu is also an online streaming service.
A person may subscribe to Hulu for as little as $5.99 to watch movies and shows with ads or $11.99 with no ads.
And if a person decides to get Hulu, they might as well splurge for the one without ads because not only are commercials the absolute worst, certain shows and movies will be unavailable to the streamer with the ad-included version.
The price continues to go up from there because Hulu offers add-ons such as Showtime, HBO and STARZ.
The add-ons aren't necessary to get but they certainly are tempting.
The biggest advantage Hulu has over other streaming websites is the fact that Hulu also offers a plan to include live TV for $44.99.
To figure out what streaming site is best for someone, it's really important to narrow down what they are looking for.
If they are just looking to watch one movie out of the blue, go with Youtube.
If they want to watch the newest release but don't want to deal with overly priced popcorn and a small child narrating the whole movie to their mother next to them, Redbox is perfect.
If they want an all around streaming service, then the toss up is really between Netflix and Hulu.
If a person wants the whole package, they want to binge shows and movies, Hulu saves the most money for the best service.