Max Pflieger Dives into States
Freshman Max Pflieger is celebrating his third place win in the District division of our region for diving.
The first diver the swim team has ever seen, Max is setting the trend for what a future Susquehannock diver should be.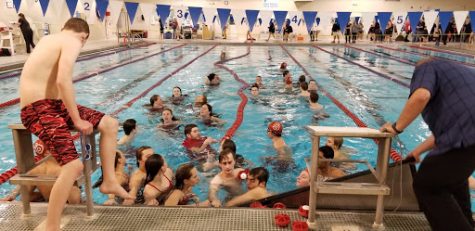 Now moving onto the state championship at Bucknell University on March 14, Max has a major support base at home in Southern York County, according to his older sister and fellow teammate senior Jordan Pfliger.
"We are so excited…we're all planning to go to states at Bucknell…everyone is planning on going, and we are so excited. We try to go to every invitational we can, and we scream!" said Jordan.
Max's great sportsmanship and titles came with hard work, according to  his swim coach Brian Wingert.
"They [Max's coaches] worked on his routine and seven to 11 different dives that he has to do. He practices a couple of days a week, so he definitely has been working hard on diving itself," said Wingert.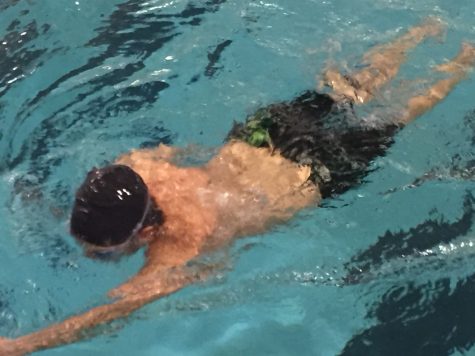 Originally, Max was heavily involved in gymnastics but fell out of love for the people he worked with; however, he  decided to keep working on his skills he learned while there.
Now, Max  now uses his background in gymnastics to excel in diving, representing the school in new ways.
Max has stayed humble and gravitated towards sincerity and sportsmanship.
When asked about his ability to be a good teammate, Wingert responded positively.
"He's a very good teammate. The guys this year… are really close and work well as a group. They're always up cheering for each other, the benches are usually clear…Max is no exception to that…," said Wingert.
Max continues to strive towards uplifting others through his social life, school work and other aspects outside of the pool.
"It has affected me a lot because I get to meet new friends. It's just a lot of fun, and I wasn't expecting my journey as a freshman from going to districts, states, and it's a lot of fun," said Max. "I'm trying to go through to states by completing all eleven dives I have to do. I'm not really worried about what place I come in; I'm not worried about that right now."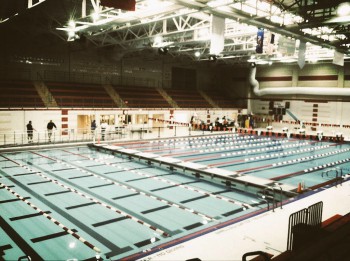 Max has shown that he is a true teammate and excellent example of what a "Susky" student can be, according to his peers, teachers, and coaches.
For states, Max must work on his dives and perfect every detail to place again, a feat that many believe he can accomplish, including his older sister Jordan whom he looks up to most in the swim team.
"My sister [is who I look up to most]. She's always there with me and helps me get through things I am stressed about," said Max.
Max will be at Bucknell University in Lewisburg, PA on March 14 to prove he can not only accomplish a third place title in districts, but another title with all of his supporters screaming his name while he takes the dive into the state competition.