11 Ways to Improve Your Style in 2019!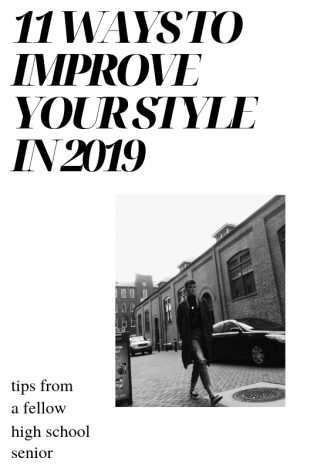 You made it! Here are 11 ways to help improve your style in 2019. Whether it's pants, patterns, or patent leather, anyone can make anything look fashionable with a few tweaks here and there. Let's get started!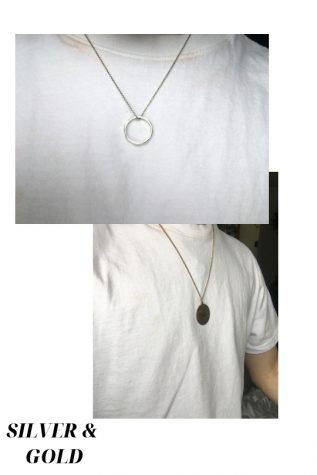 Deciding between silver or gold jewelry can be a bit difficult some mornings. Here's a trick, if you want to warm up the appearance of your skin, go for gold! To look a bit more reserved and "shiny", silver is always an option. Another stylistic tip, stick to the famous circle silhouette to start then expand from there. A statement piece over any simple top always adds an extra dimension.
Products shown above: (TOP) Tiffany sterling silver chain & ring (BOTTOM) Vintage store gold "Capricorn" necklace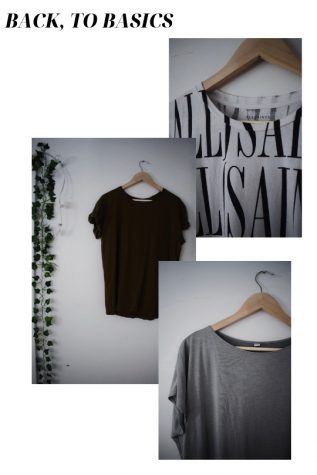 Keeping it simple with your tops while building your wardrobe is always the best option. Opt for simple tees in white, black, grey, and earthy tones. You can shop from ethical brands or the vintage store for these staple pieces, or from fast fashion retailers like H&M, Zara, and UNIQLO although it is not recommended. After building basics, try some graphic tees to add some pattern to your closet!
Products shown above: (TOP) Allsaints basic graphic tee (MIDDLE) H&M basic long tee, thrift store find (BOTTOM) Cotton On basic tee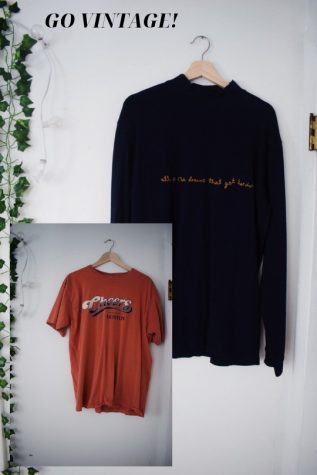 Like we touched on the previous step, shopping vintage is always the sustainable, ethical option for our environment; and, you would be surprised by what can be found! Some of the greatest quality pieces in your closet can come from a vintage store like Goodwill, Salvation Army, or even small businesses like Redeaux in York, PA. Consuming responsibility helps reduce waste from the fashion industry which is known to be one of the highest polluting industries in the world.
What is fast fashion? Fast fashion is an industry within the fashion industry that promotes the rapid production of trendy clothes that are not designed to last. Thus, creating a need for the customer to consistently buy new clothes because they did not have good quality in the first place. The fast fashion industry is also known to use the exploitation of laborers, specifically women and children in third world countries. So, staying away from retailers like H&M and Zara is recommended, but everyone has their own journey at their own pace. Do your best, and your duty, to protect our environment!
Products shown above: (TOP) Goodwill find mock neck sweater (BOTTOM) Goodwill find "Cheers" graphic tee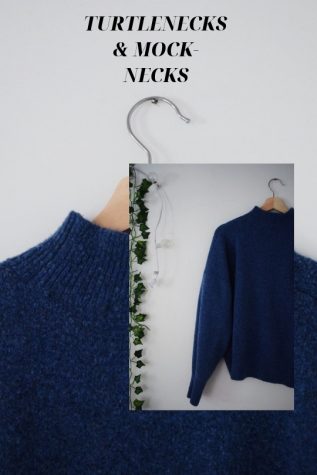 For the colder months, turtle/mock necks are a must! Paired with a textured pant or simple blue jeans, these pieces can elevate your style to a more sophisticated look. Opt for solid colors and good material. My favorite turtleneck to buy anyone with a longer torso that allows you to tuck the shirt fully into your pant, topped with a nice belt adding to the sophisticated look even more.
Products shown above: H&M mock neck sweater with ribbed cuffs and neck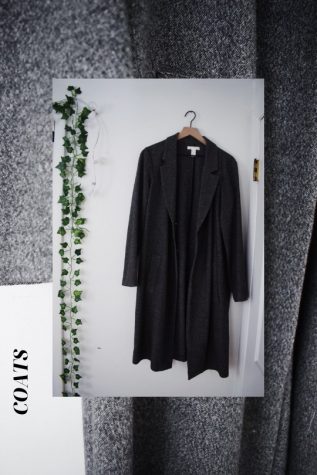 Continuing our look into cold-weather clothing, a good coat will always take you a long way. Try for a longer style that reaches to about your knees or lower to keep up the sophisticated look. Typically, a coat with a lapel will add to our attempt to look more professional and put-together. Ordering a size up from your normal size will allow you to layer your beautiful turtleneck or other sweaters with undershirts for extra warmth and style. Jean jackets can work for Spring/Fall with light windbreakers for the cold summer nights.
Products shown above: H&M long coat with buttons and lapel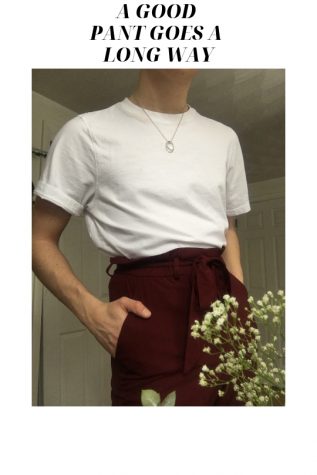 Finally, the pants! Pants can be tricky to shop for as all of our bodies fit differently. But, if there is a will there is a way. If you are taller and want to enhance your legs, go for high-waisted jeans or pants. The current trend of "paper bag pants", shown above, is perfect for this look! However, if you want to look a bit shorter, go for a lower-cut waist. Same goes for the shorter friends! Checkered or other patterned pants are perfect for a statement and should be worn with a basic top to start, then you can start expanding into mixing patterns if your heart desires!
Products shown above: (SHIRT) Cotton on basic cropped white tee (PANTS) H&M paper bag pants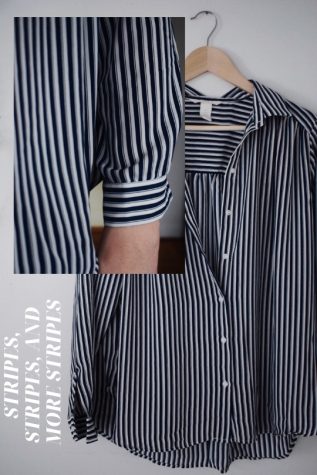 STRIPES! If you can style stripes, you are on your way to mixing other patterns into your wardrobe. Remember this: the bolder and thicker the stripe, the more of statement you will make. At first, choose some simple pieces like buttoned shirts or tees then expand into pants, socks, or any other piece you choose. Again, try to stick to adding stripes to an outfit in which all other pieces are solid colors to not add too much confusion to the outfit.
Products shown above: H&M basic buttoned/striped shirt (Thrift store find)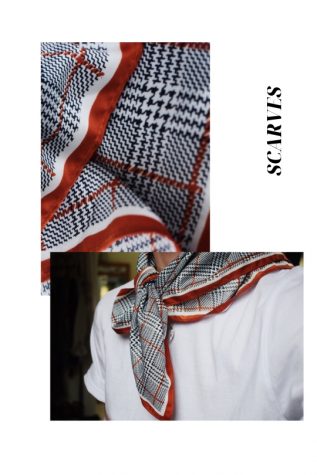 Onto accessories and shoes. There are quite a bit of accessory to choose from, like the jewelry we talked of way back in the beginning. However, I will speak on my favorite piece to add interest to any outfit. A scarf, bandana, or headwrap can do amazing things for any look. Have fun and mix up patterns and colors while tieing it around your neck, hair, or wrists. Be careful with bandanas and any reference they may have attached to them in certain areas. Also, be careful of any cultural meaning that may be attached to the style you wear. Being aware of the issue of cultural appropriation is important and necessary to preserving our history as one human race.
Products shown above: Headwrap found at target!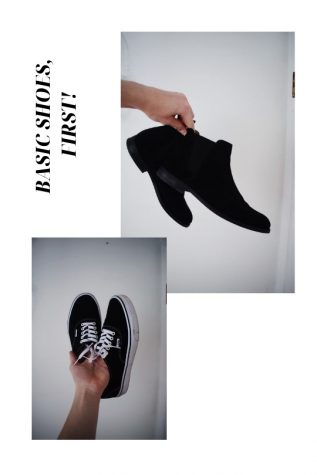 When deciding on shoes, go for black! Black matches virtually any outfit and depending on your style of shoe, it can dress up or dress down the pieces. A good pair chelsea boots and tennis shoes are a must as both provide two completely different moods, one more casual than the other. After the basics, start expanding. If the shoe fits, wear them! A quick tip for sizing between the two U.S. gender labels, men's shoes are almost always two sizes smaller than women's.
Products shown above: (TOP) Aldo suede chelsea boots (BOTTOM) Classic vans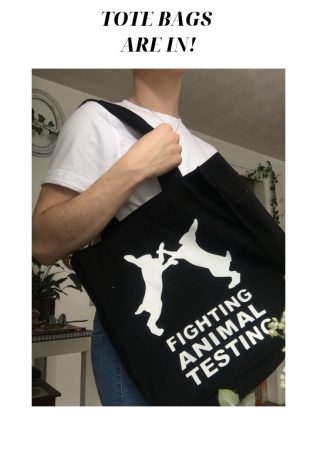 The last piece of advice as far as clothing/accessories go is the tote bag! Any simple bag like this instantly gives you the "city" look. Above is a bag from Lush Cosmetics, a company working against animal testing for human self-care products. However, you can find a nice canvas bag anywhere you go. Look for something large and sturdy to hold all of your needs. No matter a girl or guy, gender roles are breaking nowadays and style is being redefined!
Products shown above: Lush Cosmetics "Fighting Animal Testing" tote bag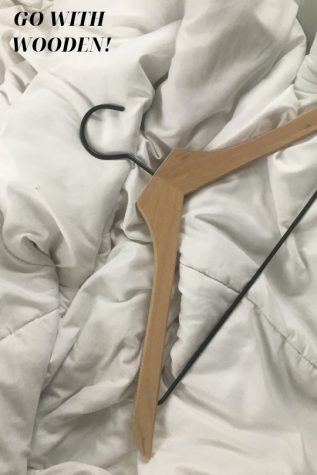 Lastly, helping the planet is always your best option. Finding little ways to transform your lifestyle into a more sustainable fashion is the best way to live your promise to the earth. Switching to wooden hangers is perfect on a multitude of reasons! First, they're cheaper than you think. Stop by Target or IKEA to pick up a good amount for cheap. Buying these hangers will allow you to only have a certain number of spots on your clothing rack, making you sift through your closet and only keeping the pieces you truly love! A great way to start purging your closet.
However, be careful! We'd hate to see those old plastic hangers go into landfills. Be sure to recycle or donate to local thrift stores if they accept them!
Products shown above: Target wooden hanger