James Blake Puts Forth his Best Work on "Assume Form"
"Assume Form" is the fourth album from English R&B singer James Blake.
In the past, Blake's other albums have suffered from a lack of creative direction and excessively long tracks.
Thankfully, Blake has delivered what might be his best project yet.
Clocking in with a run-time of a little above 48 minutes, "Assume Form" is an electro pop and R&B album that will leave the listener feeling satisfied.
Compared to his other work, "Assume Form" has a happier tone opposed to the more somber James Blake we are used to.
The first word that comes to mind when you hear the album is atmospheric.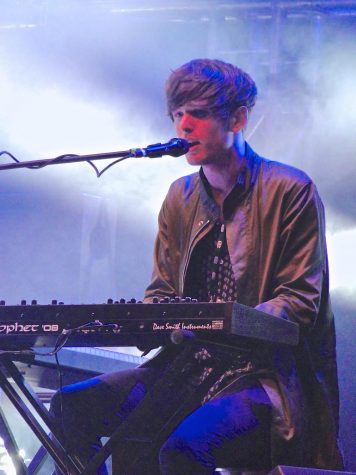 The smooth electronic production pairs well with Blake's voice as it gives the album a layered, textured sound with each part working together.
Blake is able to put together a smart cast of features which all complement his style very well.
Travis Scott, Moses Sumney, Rosalía and André 3000 can all be found on the album and each one makes a unique contribution.
On the track "Barefoot In The Park," Rosalía and Blake's voice intertwine to make an incredibly emotional song.
Blake was able to get the elusive André 3000 to do a verse on the song "Where's The Catch," a surprisingly darker track for such an up beat album.
The song is filled with anxiety and dread, as Blake keeps repeating the line "Where's the catch? There must be, there must be a catch."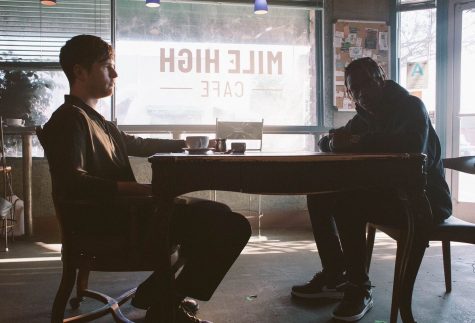 Another highlight on the album would be the track "Can't Believe the Way We Flow".
Blake's voice is almost intoxicating as he sings about connecting really well with somebody.
Much of the album contains similar themes of love and happiness.
Blake was able to deliver an immersive album that will catch the listener up in its lavish pillowy production and vocals.
Listeners can check out "Assume Form" on Apple Music, Spotify and other major music streaming platforms.
About the Writer
Trevor Leuba, News Editor
Senior Trevor Leuba is the News editor for the Courier. This is his first year on the staff, and he participates in swimming, Link Crew, and Tech Shed....