Add Another One to the List: Galbreath Scores 1,000th Point
Hang on for a minute...we're trying to find some more stories you might like.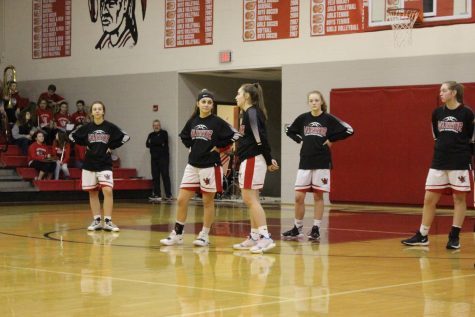 Junior Emma Roberts (far left), Sophomore Emily Beran ( left-center), Sophomore Claire Miller (center), Junior Caroline Fox (center-right) and Junior Melanie Tomasic (far right) participate in pregame warm-ups before the game against York Suburban on January 11. Photo by Abby Paterniti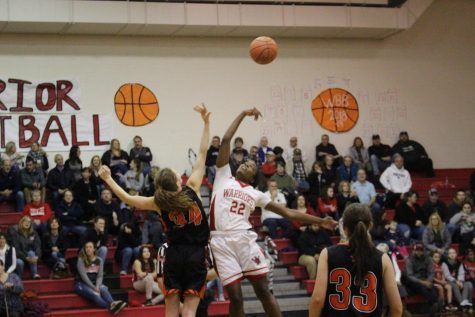 Senior Jaden Walker (22) won the tip-off at the beginning of the game.  Walker scored her 1,000th point a week prior to this game, but that achievement won't stop her from putting in a maximum effort for the rest of the season. Photo by Abby Paterniti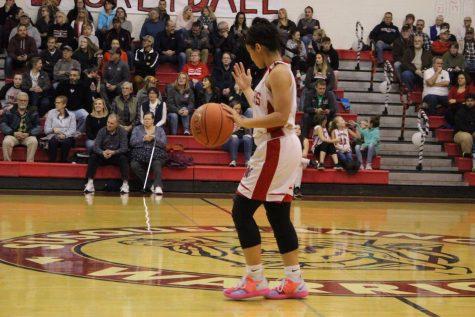 Senior Jayla Galbreath (4) started this game with high hopes of scoring her 1,000th point made during her high school career. Only 9 other girls in school history have scored 1,000 points during their high school careers. Photo by Abby Paterniti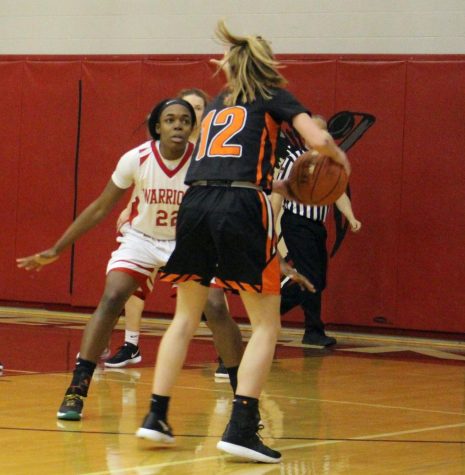 Walker (22) guarding a York Suburban player from making a shot during the first quarter of the game. Photo by Abby Paterniti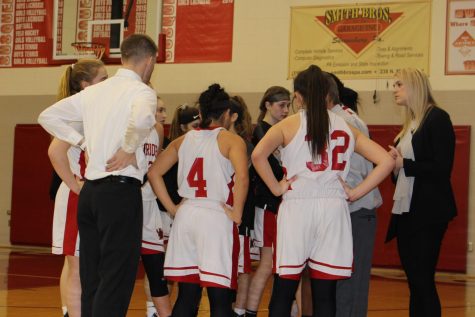 The Warrior's huddle up before the second quarter comes to an end. The Warriors were still in the lead and needed to create strategies on keeping it that way. Photo by Abby Paterniti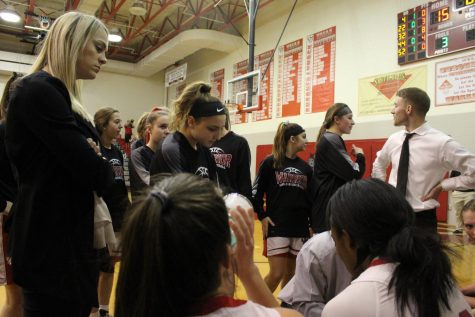 We play as one. During the 3rd quarter the Warrior's once again huddled together to make a game plan of how to keep the lead. Photo by Abby Paterniti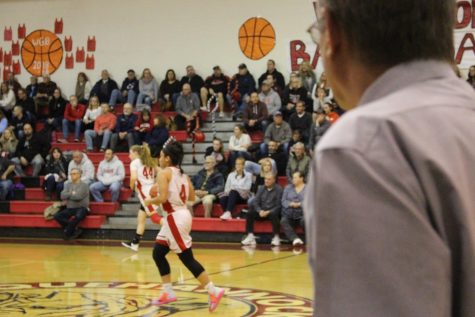 Head coach Dave Schreiner keeps his eye on Galbreath as she makes her way down the court to begin the offensive possession. Photo by Abby Paterniti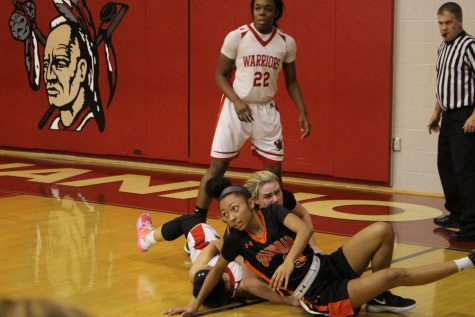 Who's got the ball? Galbreath fights for possession over the ball with two York Suburban players. Photo by Abby Paterniti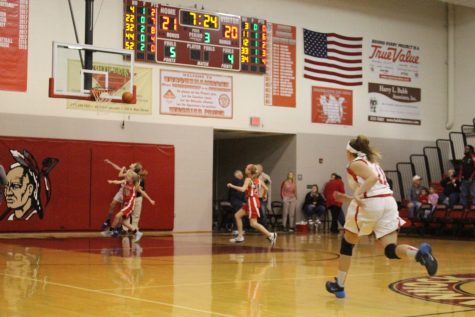 Warrior Youth Girls Basketball players took the court during half time. This game was themed Youth Night. It provided the opportunity for the younger players to show of their skills and proving that it isn't just the older players that work hard. This young group of girls hope to some day be the face of high school basketball for Susquehannock. Photo by Abby Paterniti
Galbreath with the ball moves down the court with Walker on the other side of the court ready to take the ball if needed. Photo by Abby Paterniti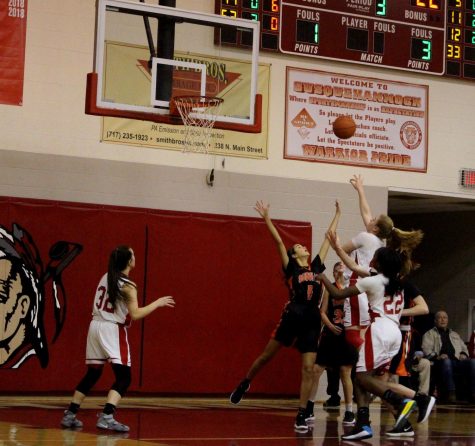 Sophomore Kaelyn Duvall made a lay up while stuck with two of Suburbans players blocking a clean shot. Gemmill and Walker were both their to snag the rebound. Photo by Abby Paterniti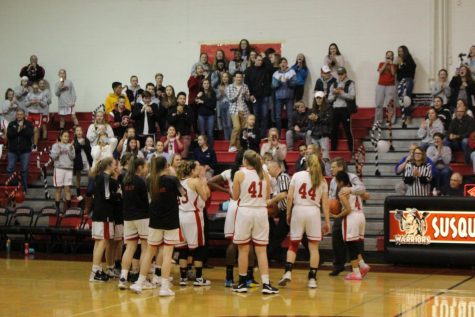 Add one more to the list. Galbreath scored her 1,000 point in the 4th quarter. Galbreath hit a three-pointer off of an inbounds play to reach the milestone. The gymnasium echoed with cheers from both teams, parents, and teammates. The level of support given by everyone goes to show that this isn't just a team, but a family. Photo by Abby Paterniti
Galbreath is all smiles after her 1,000th point shot was made. The officials stopped the game so Galbreath could receive the game ball and be congratulated by teammates and her family.Photo by Abby Paterniti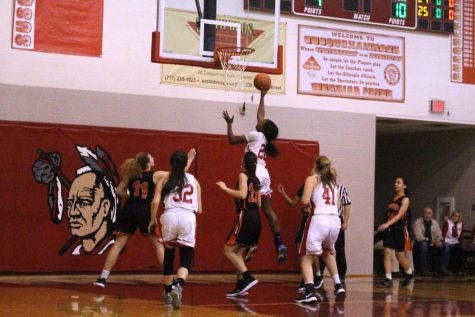 How high can you jump? Walker made a beautiful lay-up against suburban during the 4th quarter. During this game Walker scored 11 points. Photo by Abby Paterniti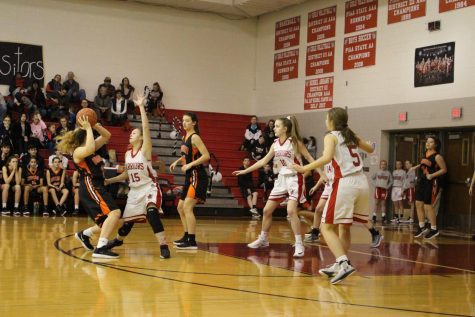 Senior Nycole Hale attempted to block a pass between two Suburbans in the final moments of the 4th quarter. The game ended with the Warriors winning 55 to 31. Gemmill and Galbreath lead all scorers  with 15 points apiece. Photo by Abby Paterniti

About the Writer
Abby Paterniti, Reporter
Junior Abby Paterniti is learning about all forms of media this year; her favorites are articles about sports news. In school she is a Link Crew leader,...