Where 2019 Seniors Are Heading
By Ryan Hartley, Photography Editor
February 7, 2019|114 Views
Senior year can be a stressful, busy year as most seniors in high school can attest to.
But, what comes after high school can often be scarier, yet more rewarding, than anything to occur during a teen's high school years.
Whether attending a college or university, training in a trade school or neither, students in their final year of high school feel the intense excitement for what comes in adult life.
Some will stay home, while others will travel across the country, maybe even the world, in search of something to call their own.
Seniors Grace Wetzel and Ashton Adams are moving up in life as they graduate in the 2019 academic year.
Wetzel, a future Penn State student, is excited to attend a bigger school than her small, rural environment.
The abundance of diverse activities are aspects of Penn State main campus life that Wetzel is looking forward to.
Majoring in communication sciences and disorders, Wetzel plans on gaining a masters in pathology and audiology.
"I've always wanted a job where I can help people on a daily basis, so I can work at a school and take time with students to help them improve their speech through playing games and giving them a good role model to look up to," said Wetzel.
The freedom of taking whatever classes she chooses also amps Wetzel up for college life, along with other freedoms like time, clubs and other activities.
Going to a small college town was never on Wetzel's mind since her intentions were always to attend school in a city, but one never knows where they will end up and who or what will inspire them.
"Kelly Fox and my great grandma [are some of my inspirations]. Mrs. Fox has allowed me to shadow her as a speech [pathologist] and showed me a lot about the job and how the program works in college. My great grandma had always pushed me to keep learning and never settle for less than I am capable of. Each of them inspired some of my college decisions," said Wetzel.
Adams is still deciding on her future after high school, a normal occurrence for a lot of teenagers going through this stage of life.
"I intend to study art and possibly English since I enjoy creating art and writing. I've always thought about writing books or poetry," said Adams.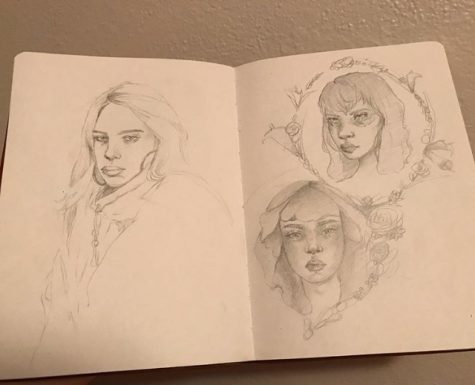 Certain restrictions can place students at a lower advantage than others, but that does not stop them from persisting into adult life.
Some health issues concern Adams going to school, as many schools are not progressive in their handicap accessibility.
"Yes, it [the college acquisition process] was very stressful since I'm having a hard time of deciding where to go where it won't be too hard on my mental and physical health. I already know what exactly I want to do for the future, it is just the struggle of finding a place to go that is getting to me," said Adams.
Schools like the Fashion Institute of Technology in New York City, New York are working towards a better future for students with health issues.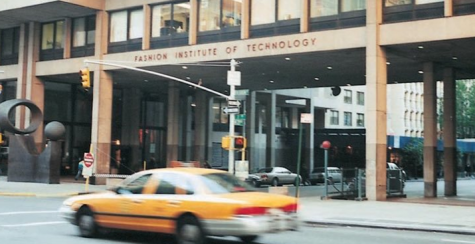 FIT, as many students have nicknamed it, has a program titled FIT-ABLE that allows many students with disabilities to reach the same value of education that normal students would.
"The Office of Disability Services, FIT-ABLE, ensures equal access for students with disabilities in their curricular as well as co-curricular college experience through accommodations that contribute to a holistic learning and development experience," as written by FIT on their website.
Whether attending college straight away or years after, with determination in one's own life, anyone can make the transition into adulthood.