LORDE: An Icon at 22
From the airy quality of her voice to the rich, murky production of her music, Lorde is an icon for many drawing them in with her melodies that seem to glide over the ears of listeners like suede.
Born Ella Marija Lani Yelich O'Connor in 1996, "Lorde" grew up in Devonport, New Zealand, a quick trip halfway around the world for most of those in the U.S.  
Through her childhood years, she experimented with different sounds and outlets in the music world.
Most would call her an upset, emotionally angsty teen; they were right.
In 2012, at the age of 16, Lorde released her first EP titled "The Love Club"that featured teenage distress inspired lyrics that drew in a curious crowd awaiting her first studio album.
The EP contained some of Lorde's most impressive work, including "Royals," and offered listeners a taste of what was to come.
With major success, the EP reached No. 2 on the Billboard 200 in the U.S., also going multiplatinum in Australia, according to Biography.com.
After developing more ideas for her first album, "Pure Heroine," Lorde began to truly embody what it meant to have relatable music with a sense of humbleness that would pervade through the music industry like a breath of fresh air.
In 2013, the following year of her debut EP release, Lorde released her first ever solo album titled Pure Heroine.
The single "Royals" continued to garner attention and success with its melodramatic production and un-impressed lyrics, as it soared to No. 1 on the Billboard charts, making Lorde the youngest pop star to achieve this feat since 1987 according to the entertainment service, IMDb.
In addition to the No. 1 spot, Lorde's "Royals" also won two Grammys for Best Pop Solo Performance and Song of the Year, only to be certified diamond years later in 2017 according to Biography.com.
Journeying farther into her life and career, Lorde, now twenty-two, has released another album titled Melodrama and has gained another success in her music catalog.
The album features songs like "Supercut," "Sober," "Hard Feelings," and the famed piano ballad "Liability."
Arguably, "Liability" is the album's most successful single, the other being "Green Light," among fans.
"Liability" with its saddened, meaningful lyrics depict what self-esteem means to Lorde and how she struggles to deal with outsiders in a world on her own.
Lorde has had a multitude of songs that reached an intense fanbase in a special type of way.
"Ribs," noted as her best songs by the popular opinion of her listeners, is a nostalgic look at life, with the lyrics, "It feels so scary, getting old…[.]"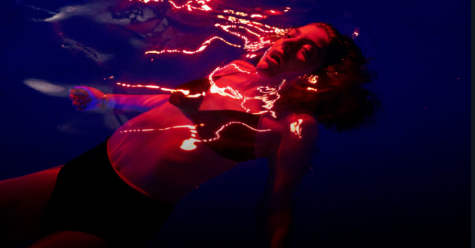 Other notable tracks from her discography include "Yellow Flicker Beat" from the "Hunger Games" franchise, "Swingin' Party," an interesting cover of the classic The Replacements tune, and "Liability – Reprise," her most heaven-like song to date.
Lorde, like us all, just wants to laugh till her ribs get tough while quittin' school and going to work and never going fishin', doing only her best until she's one of the royals.
She'll play a supercut while down on the tennis court, but remember to tell her lover down the back of the Louvre to call the ladies out.
She'll bring her boys in, they'll make homemade dynamite and plead to be sent to perfect places.
They'll watch her disappear into the sun, such a loveless generation.
It will only be then that she will realize, often times, you're not what you thought you were and the great whites have big teeth, she'll start moving along with the truth.
Still sane, Lorde will be good at killing time until it's buzzcut season when she hears the humming in the restless summer air.
But, today is her birthday and she's riding high with her fellow white teeth teens, saying they're best friends while dancing in a world alone, all alone.
With bravado, they'll show off their million dollar bills; no better, but it's time the kids got free, dancing to the yellow flicker beat.