Jackson Overtakes Flacco with Success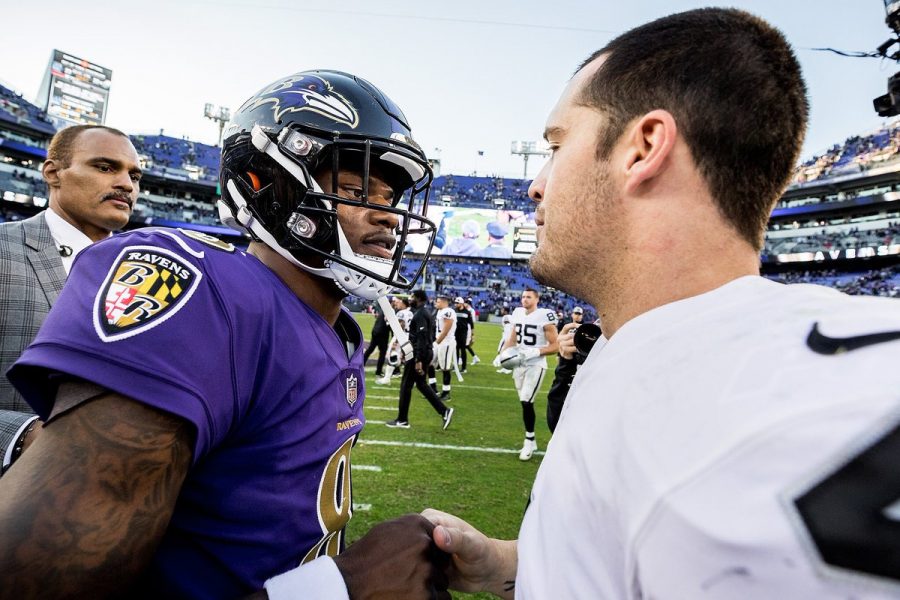 Quarterback Joe Flacco has been a household name in Baltimore for the last 10 years.
Flacco was drafted out of Delaware University with the eighteenth overall pick in the 2008 NFL Draft.
Flacco has made many incredible plays that have made the fans fall in love with "Joe Cool."
Flacco even won a Super Bowl for Baltimore in 2012 and was named Super Bowl MVP.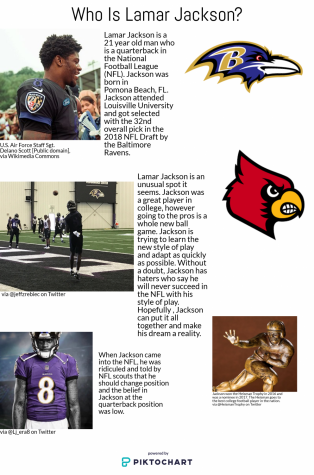 However, ever since that Super Bowl win, Flacco never seemed to find the same magic. In the last six years, the Ravens have made the playoffs one time.
The Ravens front office and coaching staff realized Flacco was an aging quarterback who needed to be replaced.
The Ravens selected Louisville quarterback Lamar Jackson with the 32 overall pick in the 2018 NFL Draft.
Jackson was an exciting prospect the Ravens felt they could not pass on.
Flacco started off the season as the starter and appeared to be doing well.
Then, during a week nine division matchup against the Pittsburgh Steelers, Flacco was blindsided by a Steeler defender and appeared to be shaken up on the play.
Flacco stood up and attempted to walk the injury off, but was noticeably shaken throughout the game.
Flacco managed to finish the game off, but Ravens fans wondered if this was the beginning of the end for the longtime quarterback.
Since Flacco's injury, backup quarterback Lamar Jackson was named the starter.
Jackson is 6-1 in his last seven games and has done particularly well for a rookie quarterback.  
Jackson managed to lead the Baltimore Ravens to a 10-6 season with an AFC North division title with a win over the Cleveland Browns.
Considering Jackson's success, reports have surfaced that the Baltimore Ravens will not have Joe Flacco for the 2019 season, whether it is by release or trade.
Teams that Baltimore can trade with include the Jacksonville Jaguars, New York Giants, Washington Redskins, and the Denver Broncos.
The Ravens are in the playoffs and now face the Los Angeles Chargers once more on Jan. 6 in the Wildcard round of the playoffs.
This will be the first time in the past decade that Flacco won't represent Baltimore in the playoffs.
Lamar Jackson will participate in the first playoff run of his young career and will make history by being the youngest quarterback to ever start in National Football League history.