Students Prepare Treats For Pups
Pups for Pawsitivity is a fundraiser that is raising money to benefit TES students in Susquehannock.  
Through making and selling dog treats, the students will be able to better their learning environment.
Therapeutic Emotional Support (TES) teacher Melissa Seablom is involved in the campaign.
"Our kids learn in different ways, so we like to provide them with like fidgets, therapeutic journals, different kinds of books [and] different kinds of materials," said Seablom.
Senior Emily Leach is excited for the future of the classroom.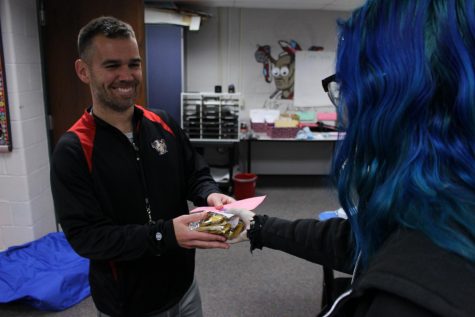 "It's mostly just our teachers that are really providing this stuff for us, so we came up with a fundraiser idea for more money for us," said Leach.
One of the best parts about this fundraiser is how every student in Awesometown, the name of the classroom, contributed to the process.
TES teacher Michelle Marusko commended the students for having a large role in the fundraiser.
"We have a workstation in the classroom that the students work basically in shifts at… It's a neat little operation where the kids are rotating between their academics and doing the fundraising project," said Marusko.
Something that surprised Marusko the most was how so many people have been interested in the campaign, even without extreme advertising.
"I love how everybody knows about it. We have administrators coming from the other building over to see our kids to talk to them about it. Students [are] buying them, and kids that don't have dogs [too]," said Marusko.
Overall, the fundraiser has been a huge success.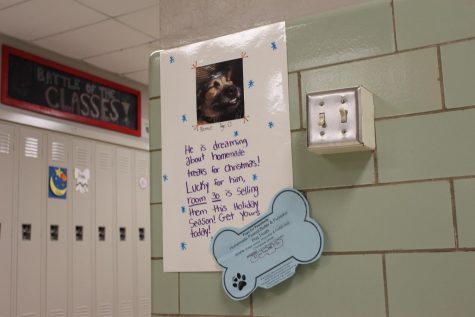 With one week remaining, over 100 sales of treats have been made.
Even with all of the benefits towards Awesometown, the large impact of this project still comes back to its name in helping dogs.
"I feel like it will impact [dogs] well," said Leach. "I feel like if our fundraiser didn't come around Christmas, then people wouldn't buy their dog something for Christmas, and a dog is like a child, so you need to get them something for Christmas."
The fundraiser has impacted both people and pups, just in time for the holidays.