Theatre Students Perform on "Today Show" with The Broadway Collective
Imagine having the opportunity to perform with a worldwide celebrity while still in high school.
For three students, this was reality when they performed alongside musical theatre icon, Hugh Jackman.
Senior Cora Dunaja, eighth grader Ellie Dunaja and junior Bailey Ryon were able to have this opportunity as part of a program called The Broadway Collective.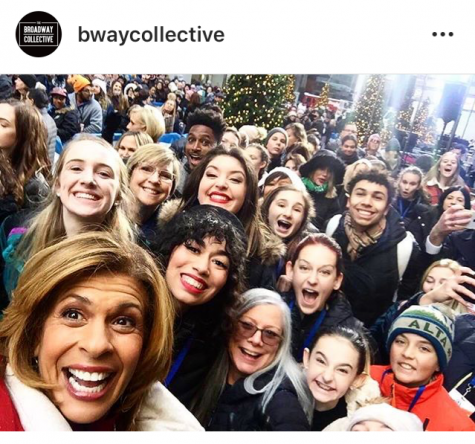 Jackman and The Broadway Collective students performed a number on the Today Show on Tuesday, Dec. 4.
"Hugh Jackman is such a family man! We all were fangirling, but we really weren't supposed to be fangirling… He made sure to talk to every one of us, and he wanted to make it more of a friendly atmosphere…," said Cora. "He made sure to come and take pictures with us, and it was a really fun experience with him. He made it such a more comfortable and heartwarming experience."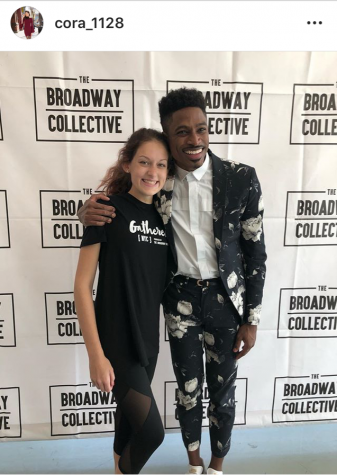 The rehearsal process consisted of an early morning practice where the young artists received passes to the Today Show.
Ryon needed to be focused and ready to go on the spot, as this performance was televised.
"We had to go out into the cold, it was very cold at that time of day, and we just did it really nice and quick… we only got a few chances to run it. We learned it in like, an hour, and then we performed it," said Ryon.
The Broadway Collective is a program for young artists who are seriously considering a career in musical theatre by fostering dance, voice and acting skills.
The professional atmosphere prepares students for the real world of stage acting.
Cora dreams of building a career in musical theatre, and The Broadway Collective will help her to achieve this aim.
"I hope to gain a future out of The Broadway Collective," said Cora. "This training is definitely the right kind of training for anybody who's looking into going into Broadway or theatre because they will push you to your limit, just like they'll push you to your limit on Broadway."
Ryon has prior experience on Broadway in the role of Matilda, something that impacts the way she performs today.
"I think my past experiences have really given me a more mature aspect of it because I've worked with adults," said Ryon. "I am definitely going to pursue a career in theatre when I'm older because I have been doing it for my entire life and it is what I love to do…"
Both the Dunajas and Ryon will have more opportunities in the future such as master classes, more celebrity encounters and a possible future in the theatre industry.
About the Writer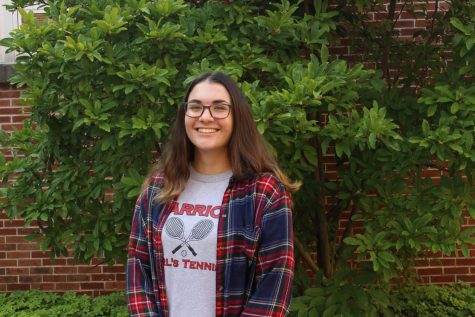 Mia Kobylski, Editor-in-Chief
Senior Mia Kobylski has been on the Courier staff for three years. She plays on the varsity tennis team and participates in Best Buds, Student Council,...