Gorham Gallops into the Equine Media Field
By Anna Feild, Arts & Entertainment/Features Editor
November 2, 2018
Junior Grace Gorham is paving her way into the field of equine media through independent study.
Gorham started her blog 'Murphy's Law of Riding' this past summer, and she writes about different experiences she has had while riding horses.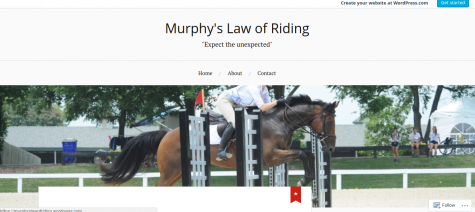 However, writing blog posts was difficult for her at first.
"Well, to be honest, it was pretty hard for me at first because I feel like for me, I'm more of a good essay writer, like school-type papers, not really as much creative or like laid-back, conversational-type pieces," said Gorham. "So it was a little hard at first, and I'm still kind of finding my voice… it makes me a more well-rounded writer, so I'm enjoying kind of not being so formal about writing and actually getting to express myself more."
Her concerns about finding her voice have been eased, as junior Amber McClure sees Gorham's personality when reading the blog.
"I think it's really funny [that] you can tell it's Grace because… her comments and her biography section is so funny [that] you can just tell that it is her, and she's not trying to be a different person; it's just her," said McClure.
Gorham has also experienced some perks brought to her by her blog – she recently got to attend a major event in Maryland and interview some of the riders participating in it.
"Actually, just recently… I actually got a press pass for one of the major events here in Maryland, it's called Fair Hill International," said Gorham. "So I got to go in the press tent, I got to sit in on the press conference at the end of the day with the top-placed riders, and then I also got to interview one of the riders who actually was in the event. And then I also met several people who work for some of the equine publications in the press tent, and I made several good connections there, so that was a really cool opportunity."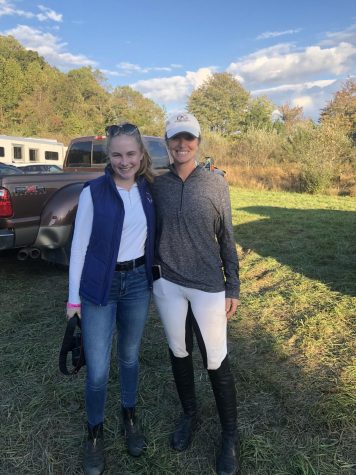 As someone who wants to pursue a career in equine media, establishing those connections early is essential for Gorham and her future.
"…the equine media field is really small and… you need to have specific connections if you want to get anywhere in it, so I'm really glad that I'm starting now and I'm kind of just finding my way because it's not like I have anyone I'm super close to that I know in the field or anything," said Gorham. "I'm kind of just finding my own way, and I'm glad that I'm starting now as opposed to later in life because I can make all the connections now and then later that will pay off."
Sophomore Diana Kelbaugh, who has been riding horses for nine years, has learned new information from Gorham's blog and her experiences, as the two ride at different barns.
"…I learned a lot of new things, whether it was just from her perspective or from a different barn, because she doesn't ride at the same one as me," said Kelbaugh. "I just got to learn a little bit of new information about it."
For those interested in starting their own blog, Gorham has some advice.
"First, make sure you know your audience. You have your audience in mind because that creates a focus, so you're not just writing about super random things," said Gorham. "And then after that, then you write your first three posts… The most important thing is to advertise your posts. Put them on social media, tell your friends about them, just anything you can do to just get them out there. So yeah, it's really easy. I think the biggest thing is just actually getting the motivation to start and not be afraid to put your writing out there for anyone to see."
Gorham's equine blog can be found at murphyslawofriding.wordpress.com.
About the Contributor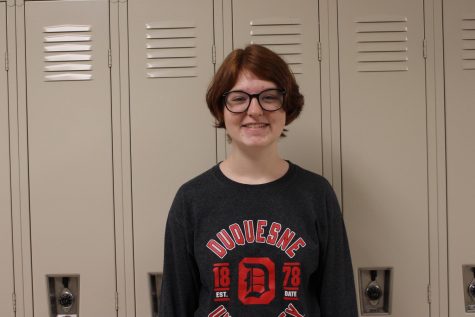 Anna Feild, Arts & Entertainment/Features Editor
Senior Anna Feild is the Arts & Entertainment/Features editor this year. She is excited to help fellow Courier staff members while also working on...