Warriors Partake in Robot Ruckus
Susquehannock is sending students to compete at the First Tech Challenge (FTC) Rover Ruckus for the first time this year.
The FTC has a set amount of objectives that student robot creators will have to complete.
The challenge, released on Sept. 4, involves building a robot h that can pick up a circle ball and square object into their respective bins.
The tasks are performed in a pre-designed arena that stays the same each year.  
That may not sound too hard, but when these robot creators have to control their robot from afar, it becomes a lot more challenging.
While making a robot, the students have to do most of the work by themselves.
 The robotics teacher, James Rayburn, is only allowed to mentor.
"We are excited to try to get to regionals," said Rayburn.
They have to get their first robot ready before their first skirmish on Jan. 5, 2019 at Penn State-York's campus.
Currently, they are working on a model, so they can see what they need to build in the future.
FTC has over 30 million dollars in scholarship money that they give each year so that students who have a passion for making robots can continue on from high school.
About the Writer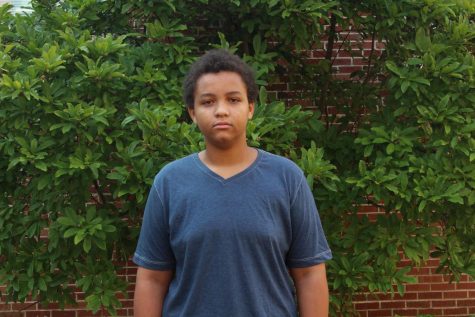 Christian Slaton, reporter
Freshman Christian Slaton is a first year reporter for the Courier and is excited to write some stories. He likes to play baseball and watch football....