Student Spotlight: Matthew Mussmacher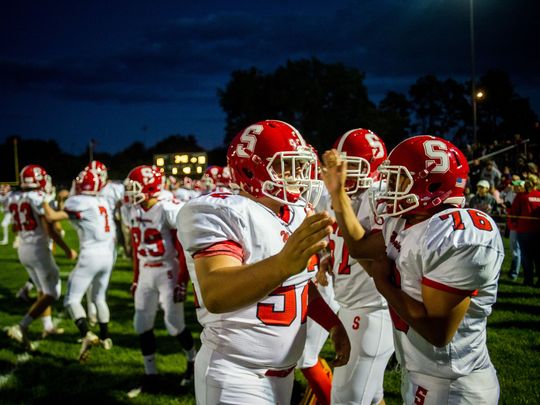 Senior Matthew Mussmacher participates in both football and marching band. 
Participating in two extra-curricular activities is a challenge, but two in the same season is a whole different story.
Mussmacher has just started participating in both marching band and football this year.
When the lights are shining brightly on Friday nights for the football team, the marching band is also in attendance.
Mussmacher handles the two while they occur at the same time.
At home football games, Mussmacher still manages to play with the marching band. 
Communication is key, and Mussmacher communicates with both coaches of marching band and football to coexist.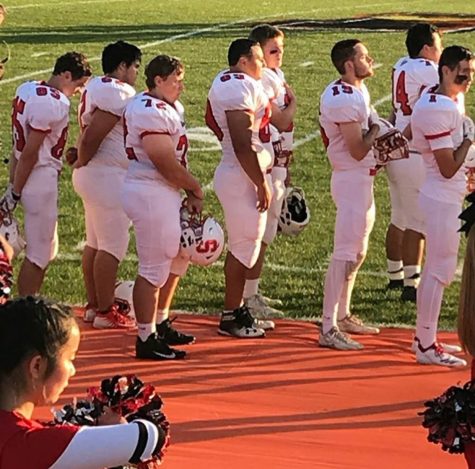 "After talking to both Mr. Poole and Coach Wiles, we figured out that I could do all of the football practices and that I would go to Marching Band during my lunch break and after football," Mussmacher said.
Band teacher Christian Poole finds it easy to keep up with Mussmacher.
"I do find it easy to keep up with Matt as he is very good about managing his time between both groups," said Poole.
Balancing both obviously is a very difficult task, but Mussmacher seems to do it without a struggle; however, it was challenging at first.
"I had to learn all my drill for Marching Band in half the time that everyone else had to, and I was still held up to the standards of excellence like everyone else was, and rightfully so. But now that I know everything, it's become a lot easier to keep up with both football and marching band," Mussmacher said.
Football coach and teacher Bill Kerr recognizes Mussmacher's commitment to both activities.
"Matt's dedication to both programs is exceptional!" Kerr said.
Mussmacher's commitment does not go unrecognized.
Being a part of both of these activities is a definite feat to accomplish.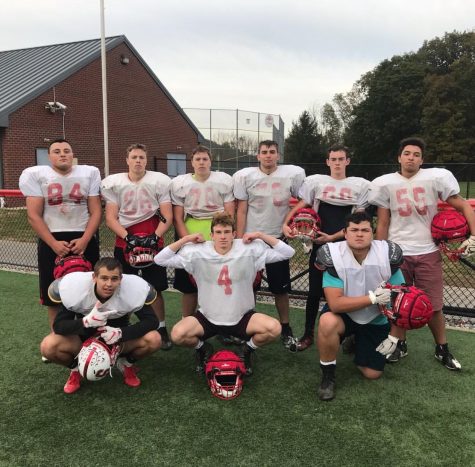 "We had one student a few years ago who was in football and in the band.  In fact, he played the same instrument as Matt," said Poole. "We have other students in sports who balance that along with the band.  While it is a challenge, we want to involve as many students as we can in the band."
Mussmacher goes above and beyond and demonstrates exemplary action in doing both.