Twenty One Pilots Spin Another Tale in "Trench"
By Anna Feild, Arts & Entertainment/Features Editor
October 11, 2018|143 Views
Alternative rock duo Twenty One Pilots is back with another explosive album.
The band, consisting of singer Tyler Joseph and drummer Josh Dun, released their fifth album "Trench" on Oct. 5.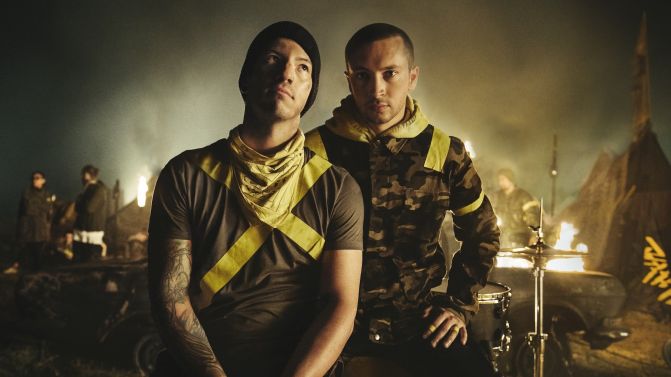 The "Trench" era brought their year-long hiatus to an end when they announced the new album in April.
Followers of Twenty One Pilots know how cryptic the two can be when it comes releasing new music, and this album was no different.
Fans noticed a new GIF on the band's website with what appeared to be a link which led to a strange error message.
Through a dedicated few fans inventing theories based on the information on the website, the end of the hiatus and the release of the album were predicted correctly before any official announcements.
Dun also gave a hint to this new album at the 2017 Alternative Press Music Awards when he accepted the band's award for most dedicated fanbase.
"Tyler's busy severing ties with Dema," Dun said.
"Trench" is a concept album that follows the character Clancy as he tries to escape the evil society of Dema, which was all revealed through clues on the website.
In an interview with musicfeeds.com, Joseph elaborated on what he envisions the worlds of Trench and Dema to be like.
"…Trench is a world, this place that's mostly made of trees and rocks and uncharted territory and wild terrain, and at the very bottom of the world is a city called Dema," said Joseph. "Dema is the city that in this record, in this narrative, I'm from, and I feel the need to escape, to leave, and more than anything the record represents that feeling."
The first track, "Jumpsuit," features a heavy bassline that continues throughout the song, driving it forward; this song was also the first single released along with the album announcement.
"Jumpsuit" spent three weeks on the Billboard Hot 100, despite their quirky, genre-bending sound that does not fit in with mainstream pop.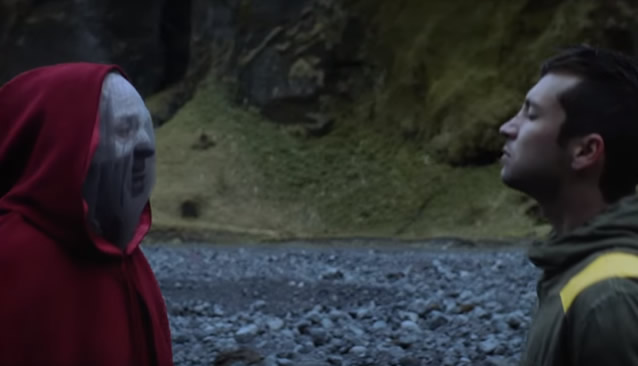 The story of Clancy and his escape from Dema continues into the second track, "Levitate," which consists of Joseph only rapping with no singing, a deviation from their norm which shocked many listeners.
"Trench" keeps a more chill, low-key vibe through the next song, "Morph," with jazz-like influences.
In "Morph," Joseph sings "He'll always try to stop me, that Nicholas Bourbaki, he's got no friends close but those who know him most know, he goes by Nico, he told me I'm a copy."
The name Nico comes into play in a later track, "Nico and the Niners."
It was revealed that Nico is one of the nine bishops in Dema, and fans have theorized that each bishop represents a song from their previous album Blurryface, and thus represents a different personality trait of the character Blurryface; Joseph confirmed this in an interview with musicfeeds.com.
"…Nico is one of the nine bishops that govern the city of Dema – now stay with me here – his real name is Nicholas Bourbaki and basically this record is a continuation of the story of Blurryface," said Joseph. "Last record, Blurryface was a character that represented insecurity, and the more you learn about those insecurities and the more you learn about that character, the more control that you can have over things like that in your mental game of war. With this record being a continuation of that, one of the things that I knew I wanted to do was to figure out Blurryface's real name, and Blurryface's real name is Nicholas Bourbaki."
The relaxed feel of "Morph" continues into the next song, "My Blood," which emphasizes the importance of sticking together with family and loved ones.
The following track, "Chlorine," has a strong beat and bassline that reverberates throughout the song, though the lyrics become darker with Joseph singing about "sippin' on straight chlorine" in the chorus.
"Smithereens" seems like a deviation from the main story of Clancy and his escape from Dema; it is an upbeat, cheery love song that the majority of fans think is about Joseph's wife; the happiness of a love song amidst songs about darkness and struggling to find a way shows that one can find happy moments during a depressing time.
The lightheartedness of "Smithereens" is nowhere to be found in minor, piano-heavy ballad "Neon Gravestones."
In this song, Joseph sings no-holds-barred about how society and the media glorify those who take their own lives by focusing on their death instead of their life, leading some to call this Twenty One Pilots' most controversial song of their career.
Joseph, in an interview with Alternative Press, discussed this song and its meaning and why they chose to put it on the album, despite possible backlash.
"The idea of self-harm, depression, suicide, I'd like to believe that there are multiple ways to approach it and talk about it," said Joseph. "This angle that 'Neon Gravestones' is talking about is one that I haven't heard much of and wanted because I know that's what I'd respond to as a challenge. I think at some point. 'We hear you and we are here for you and we understand you'… There's a point where that doesn't help. And what's the opposite of that? That's a challenge to step up and defeat something. To win."
"The Hype" and "Nico and the Niners," the next two songs, sound like the duo's usual style – ukulele heavy, almost reggae tunes, with electronic influences as well.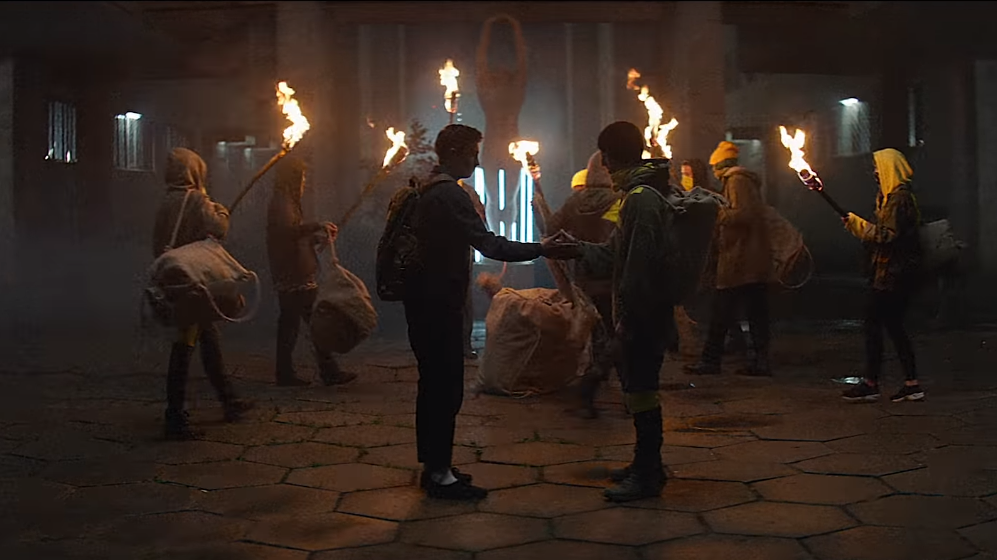 The band's usual style is also found on "Cut My Lip," though a slightly darker sound than the previous two songs due to the heavy bass throughout.
Slowing it down again with "Bandito," "Trench" begins the descent to its end.
However, the next track "Pet Cheetah" caught many fans off guard and brings the energy levels back up again, even with its odd subject matter with Joseph singing about the pet cheetah his character Clancy raised in his basement in the chorus.
"Legend," with its upbeat piano and ukulele, is a classic example of Twenty One Pilots' excellence of taking a sad subject matter in the lyrics and making it sound happy with the melody.
Joseph wrote this song as a tribute to his grandfather who passed away while he was writing the lyrics; this grandfather appeared on the cover of the band's third album, "Vessel."
In an interview with musicfeeds.com, Joseph discussed the song's meaning and how difficult it was for him to write it.
"The song called 'Legend' towards the end of the record, I wrote that about my grandfather who passed away this year and I was writing it while he was sick and as he was starting to turn for the worst, and by the time I got to the last verse he'd already passed," said Joseph. "So, you can kind of feel that chronologically happen in the writing of that song, which will always be special to me."
The fourteen-track album comes to a close with "Leave the City," a hopeful song about Clancy's escape from Dema.
Joseph repeats the lyrics "In time, I will leave the city, for now, I will stay alive," ending the album with the listener feeling a sense of calm and peace.
Ultimately, Twenty One Pilots did not disappoint fans with another story-telling, successful album.
The duo is touring North America on the Bandito Tour in the winter; dates and ticket information can be found on twentyonepilots.com.
"Trench" is available to stream on Apple Music, Spotify, and can be bought wherever music is sold.
About the Contributor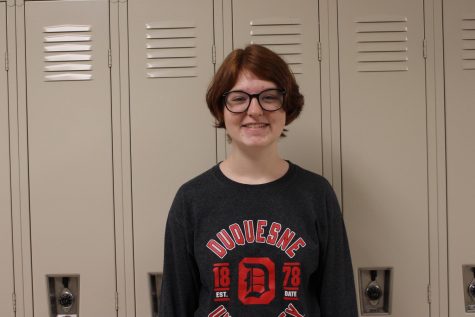 Anna Feild, Arts & Entertainment/Features Editor
Senior Anna Feild is the Arts & Entertainment/Features editor this year. She is excited to help fellow Courier staff members while also working on...