Susky Alumni Look Back from College
Susquehannock's newest alumni, the class of 2018, was a class full of remarkable people.
Due to their impact, many students who are still at Susquehannock are interested in how they are doing now.
Brendan Paules is a freshman at West Chester University, double majoring in Business Management and Finance.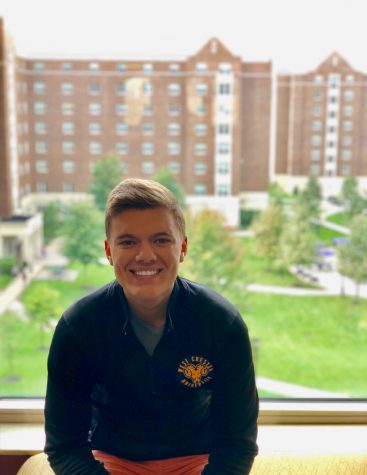 Paules is really enjoying his next chapter in life, including all of the differences.
"It's strange having to do literally everything on your own, but it's good. It is definitely a very good and beneficial experience beyond just the education you're getting in the classroom," said Paules.
Paules feels like Susky has prepared him for college very well.
"I have to commend Ms. McCullough because a lot of my classes are structured around business… but so many things I learned from her, I'm now applying now and just expanding on them, and it's a really cool experience," said Paules.
A fellow graduate, Erin Kaliszak, is also attending West Chester University and is majoring in Communication Studies.
Life after high school for Kaliszak has been great but challenging.
"Being away from family and friends that you have grown up with in a completely new environment can be so stressful and scary, but it gives you an opportunity to create new friends and have a sense of independence that you did not really have in high school," said Kaliszak.
Kaliszak also feels like she owes a lot to the English department at the high school.
"Susky's English department has really prepared me for all the writing and reading that you have to do in college," said Kaliszak. "So many people struggle with these aspects of college, but Susky's English Department gave me such a great frame for being able to complete all the papers and reading."
Miranda Shaffer is another recent alumni, working towards a degree in Stage Management at Pace University.
While she misses the theater program at Susquehannock, Shaffer is very glad to be focusing heavily on topics that interest her.
"My favorite thing about college is that I get to study something I really love and that I really enjoy my classes," said Shaffer.
Shaffer has a bit of advice for students preparing for college.
"Really look at the opportunities and connections the school and program have to offer you and also if the location is a benefit in any way. All of these things will help you in the future," said Shaffer.
Another college freshman from Susquehannock is Julia Twaddle.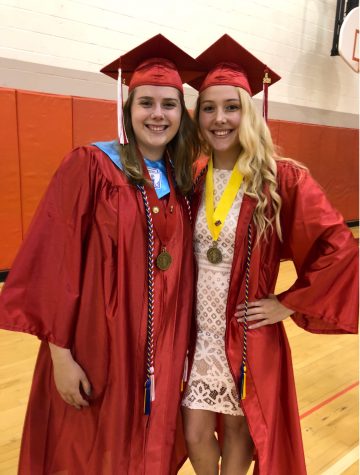 She is attending Penn State Harrisburg, majoring in Psychology.
She, along with Kaliszak and Shaffer, is glad to fill her schedule with classes and activities that pertain to her future, but also misses theater at Susky.
Twaddle has some advice for juniors and seniors too.
"Don't be afraid to talk to people about scholarships or college essays and get their input," said Twaddle.
She also advised not to rush through the end of your high school journey.
"Really take the time to bask in your last year at Susky because once it's over, it will scare you with how fast it went by," said Twaddle. "And if you don't enjoy as much as you can, you could regret it."