Girls Volleyball Stays Motivated, Despite Several Concussions
Hang on for a minute...we're trying to find some more stories you might like.
The girls volleyball team is currently down three players due to concussions.
There have been six total head injuries this season.
The players currently out include: junior Shannon Porter, freshman Maddie Gajewski and senior Nikki Gianzanti.
All girls sustained their injuries in various ways, two being passing errors and the rest being during warmups or matches.
The most players being out at one time included 22% of the team.  
The first concussion was reported by junior Leah Wilkinson over three weeks ago at a match against Northeastern High School.
Since then, she has returned back to the game after several weeks of restrictions like little to no practices and alot of rest.
The most recent player who has had a concussion was Gianzanti while playing at a tournament on Sept. 22.
Gianzanti says not being able to play volleyball is a hard experience to go through.
"After being diagnosed with a concussion, not playing with the team is a difficult thing to process," said Gianzanti.
After being diagnosed with a concussion, Gianzanti has found multiple ways to stay occupied while still being part of the team.
"To stay occupied, I turn down my brightness on my phone and Chromebook, so I can continue to get school work done and communicate with the team," said Gianzanti.
Head coach David Pittman feels
"It is very difficult as a coach to watch so many of our players getting hurt doing something they enjoy," said Pittman.  "It is very unusual to have this many injuries of the same type in any season."
Pittman also said the team focused on the bond between the players a lot this season, and a great amount of those bonds had to be rebuilt due to the injuries.
"We've spent a significant amount of time working on chemistry on the court, and now we've lost that and we have to continue through the rest of our season." said Pittman.
The girls have not changed their goals this season despite the challenge of losing so many team members to concussions.
"We still have [Divisional and District championships] … in front of us and our team is poised for the challenge — that is their motivation — to be the best they can be at any given time," said Pittman. "That is a testament of the will and desire of our team — to do it for each other."
As a senior captain of the team, Allie Grothey has taken the poor circumstances and used them to grow closer and motivate her teammates more than ever before.
"The team is really motivated to get to postseason and that is what is keeping me positive and motivated as well," said Grothey. "As a captain, I need to lead the team and keep the energy and hope high, just like it was the beginning of the season."
Grothey says the team is making adjustments to practices and drills to continue training for each game.
"Since we currently have close to half of the varsity team out, it is a little hard to practice in some cases," said Grothey. "However, we have made adjustments, and we continue to work just as hard so we can still achieve our goals."
Girls volleyball has six more games left in the regular season.
The team plans to continue playing and practicing each week despite any injuries.
About the Writer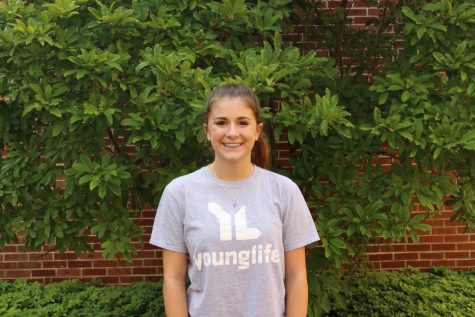 Stephanie Graffin, Reporter
Stephanie Graffin is a first-year, sophomore reporter this year, and she is most excited about sports photography. Outside of school, she enjoys her part-time babysitting...