Marin Brings a Bit of France to Susky
Senior Marin Thomas has lived in Périgueux, France all his life- until about a month ago.
Thomas is a foreign exchange student who is now enjoying life in America as a highschooler at Susquehannock.
He is a manager of the girls tennis team, a participant in the school choir and is taking classes such as photography and AP Spanish.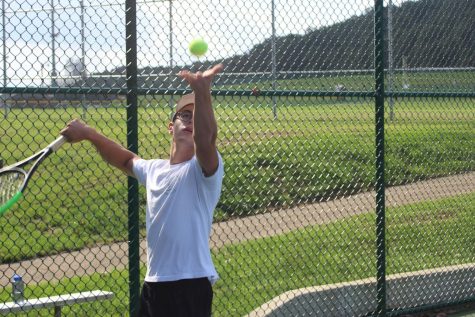 He has already traveled to multiple cities in the United States as well, including Washington D.C., Harrisburg and Annapolis.
Coming to a new country by yourself for almost a year is a really tough task, but Thomas has handled it well.
His only major concern was being able to speak the language consistently.
"I was nervous about the language. I was expecting this to be harder, but people here are very welcoming, and they are very okay to try to understand me more and what I say. So yeah, I was nervous, but it is better than what I thought," said Thomas.
Building new friendships is very helpful with learning more and enjoying life in a different country, but it also helps with another obstacle – having to leave your family and friends.
"I said some goodbyes, even if it was sad, to prepare myself to let them live a year without me and me without them," said Thomas.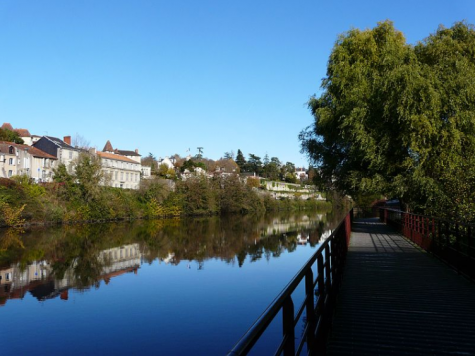 In addition to having supportive friends, Thomas tries to Skype with his family every other week.
He also has occasional trips with other exchange students since he is a part of the American Field Service (AFS) association.
These include orientation trips to help students settle in to the United States, as well as fun explorations of unique areas like the Baltimore Aquarium.
For the moment though, Thomas is doing well.
"[I'm not homesick now] because [I'm doing] a lot of new things, and I don't really have time to think about my family and friends. It is just too fast now. Probably later, but not now," said Thomas.
Even though it is a long time away, when Thomas finishes his exchange year, he does plan on returning to the United States.
"I hope I will come back. This is a wonderful country, and this is a very big country. There is a lot of things to see, and I clearly cannot see everything in one year in Pennsylvania… I think I will try to come back," said Thomas.