'To All the Boys I've Loved Before' Revives an Old Idea
Based on Jenny Han's novel, Netflix's To All the Boys I've Loved Before has already reached a massive audience.
The dramatic romance stars Lana Condor as Lara Jean Covey, a shy high schooler, and Noah Centineo in the role of the jock, Peter Kavinsky.
To All the Boys I've Loved Before follows Lara Jean after her old hypothetical letters to her past crushes get mailed out by her younger sister.
From there, the classic fake relationship trope is modernized while Lara Jean pretends to be with Peter Kavinsky–a letter recipient who aims to make his ex-girlfriend jealous–in order to avoid Josh Sanderson, her older sister's ex who also got a letter.
While the film includes several cheesy moments that the young adult romance genre is known for, it also features many heartfelt, touching moments.
The design of Peter's character does not reflect that of the jock archetype; he is defined by his capacity for complex emotions and the dynamic way they affect him, rather than his character consisting of only toxic masculinity, aggression and a denial of having human feelings.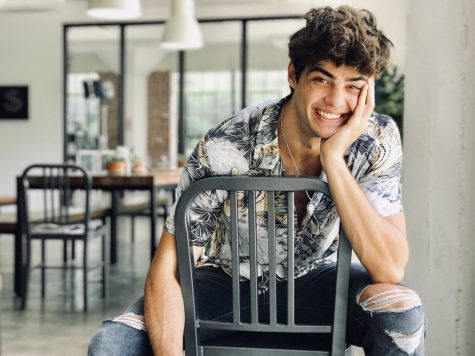 The round nature of Peter's character creates a healthier model for young boys than what media usually portrays.
Even though he is not perfect, Peter grows during the span of the movie and learns from his mistakes.
Lara Jean is also more than just a girl looking for romantic fulfillment; as she finds herself, she gains a stronger sense of self-confidence which she lacked at the start of the story.
Teen romance is not the only type of love the film focuses on.
To All the Boys I've Loved Before delves into the love that goes into building healthy friendships and the dysfunctional variety of love that makes family what it is.
The examples of family used also function to represent single-parent families of different origins.
Both Lara Jean's Korean-American family and Peter's family have faced unique adversities regarding the loss of a parent in their pasts that provide a place for some struggling teen viewers to relate with.
One of the downsides, however, is To All the Boys I've Loved Before takes a while to delve into the main plot at an engaging speed.
The film can be difficult to get through at first due to the pacing.
It does not help that the more cringe-worthy moments, like when Lara Jean inserted herself and Josh into a romance novel she was reading, are clustered towards the beginning and fade as the characters are given more time to develop.
Some of the slower, unrealistic moments, though, are in spirit of the older movies that To All the Boys I've Loved Before is revamping.
There is a clear eighties and nineties vibe that the film strives to emulate.
References are even made in homage to the wide era of movies used as inspiration as Lara Jean expresses her love for Sixteen Candles while Peter favors Fight Club.
To All the Boys I've Loved Before stands out by its distinct personality that helps propel its strengths past its weaknesses.
While the fake relationship trope is old, the modern depth given to the characters makes it something new to enjoy.