Volleyball Sets High Expectations for the New Season
Girls volleyball has started the season off with a decent record, but most importantly, a new coaching staff.
The junior varsity volleyball team, coached by Colby Messersmith, as well as the varsity volleyball team, coached by Dave Pittman, both have a 4-3 record.
As the girls are adjusting to the new coaching staff, they still have a decent record for only meeting the new coaches mid-summer.
Sophomore Brooke Bosley is one of the three JV captains. Bosley has noticed higher expectations now at the JV level.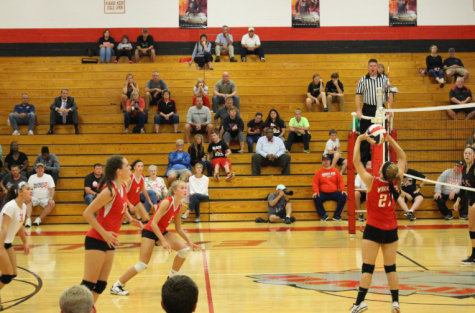 "Last season we played a lot more games in practice," said Bosley. "This year we are really focusing on our mechanics and doing more drills than before. We are also working out and stretching more than we used too. I am definitely looking forward to seeing the progress we are making and how much we all improved over the season."
The girls show hard work and dedication as they prepare each night for the matches the next day, especially Sunday night when there is a Monday match.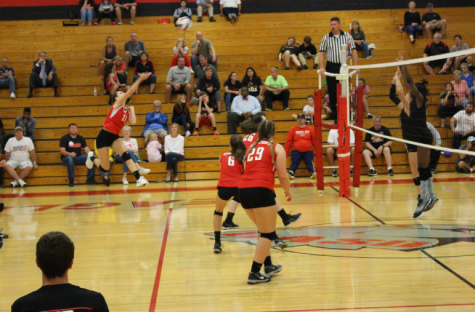 Senior captain Allie Grothey enjoys the team's new growth mindset which has been adopted thanks to Pittman.
"He's definitely a great addition to our team because he has so much knowledge he can give to us, which is what we never knew we had," said Grothey. "I think we can make it further than we did last year, and we definitely have a better drive than what we did."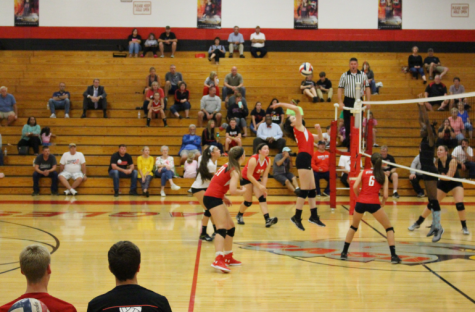 Pittman has made a huge impact on the team so far. He makes them work to their highest point and makes sure they put forth their best effort. 
"My expectations for the team is to try and get better each match so that it gives us a better opportunity to compete for our Division, League, District and State championships." said Pittman. "[I] treat each student athlete as an individual and teach them the game of volleyball.  The biggest part of my philosophy is that no one is bigger than the team and that we have to respect each other and put everything into what we are trying to do as a team. Ultimately, we will be successful because we have faith and determination to get better each and every day."
The girls volleyball team has matches on Thursday, Sept. 20 at New Oxford, Monday,  Sept. 24 against Delone, Tuesday, Sept. 25  against Eastern and Thursday, Sept. 27 at Kennard-Dale. JV starts at 6:00 p.m. while Varsity follows.
About the Writer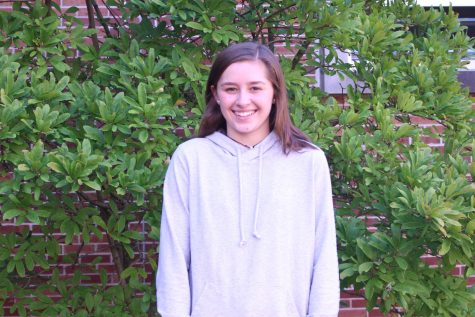 Mackenzie Womack, Sports Editor
Sophomore Mackenzie Womack is the Sports Editor for the Courier. She has been on the staff for the past two years. She is most excited about helping other...