Link Crew Makes New Changes
Link crew updated its system to accommodate for more student needs.
Link Crew is a group of  juniors and seniors who assist the freshmen with adapting to high school life and provide them with life lessons to make the process less stressful.
Link Crew advisor Matt Amberman has been part of the program for the past five years.
"First of all, we want them to feel that school is a fun place to be, that it is a safe place to be, and it's a time to collaborate  and just have a good time with their peers, so they have good feelings towards school that will maybe balance out some of the bad ones they have at times," said Amberman.
Link Crew does their best to make school a place that students can look forward to going to. Due to the new development day schedule, one of the changes they are working on currently is a new group.
"[The new group is] a smaller Link leadership group that will help lead and have some initiatives and brainstorm some more ideas like the hot chocolate social," said Amberman.
The hot chocolate social was an event that took place last year which the Link Crew students came up with on their own and put together by themselves.
"We helped just orchestrate the logistics. The Link leaders are the ones who ran it and that was really made possible by having a link homeroom," said Amberman.
Due to the development day schedule change, smaller Link Leadership groups are in the process of being set up.
"So there's less time to collaborate which is one of the reasons we're moving forward with this Link leadership team that'll help guide and direct… the kids, so some of the change has been out of a necessity because we don't have a homeroom every day anymore," said Amberman.
Freshman Lily Womer  has enjoyed her time here so far and states that she liked the Link Crew Leaders because of "how energetic they were and how excited they were to have us freshmen at their school and how patient they were with how many questions I personally asked."
Link Crew has plans to make the transition process as fun and easy as possible.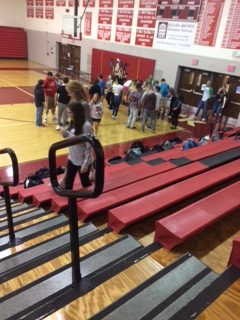 About the Writer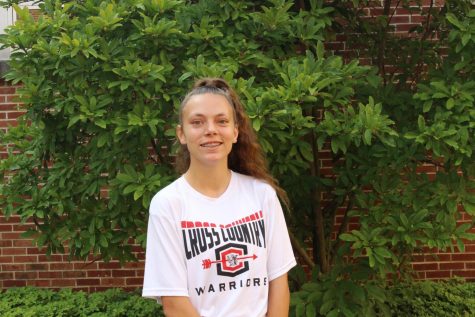 Kylee Galante, Reporter
Junior Kylee Galante is a first-year reporter who is interested in covering sports. She enjoys running and is part of the cross country, indoor track and...