Varsity Baseball Struggles in the 2018 Season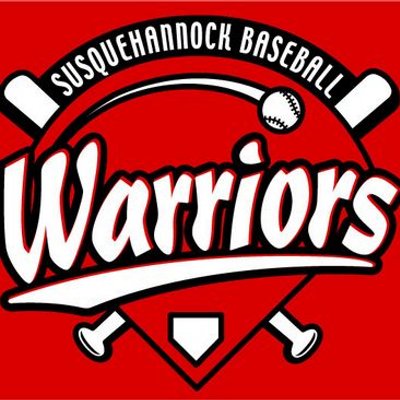 Varsity baseball had a rough start to the beginning of their 2018 season.
The team has currently played against Dover, York Catholic, Littlestown, Kennard-Dale, and Fairfield, but as of now, the team has only won against Eastern York and Delone Catholic.
Last season, the team had won YAIAA Division III and qualified as the #4 seed for districts.
However, it seems that their accomplishments from last season will not be carried into this one.
Varsity coach Tim Hare explains how the team's goals have changed with the season.
"Our goals have shifted since the start of the season," said Hare."We expected to complete for a division title and a strong seeding for districts. Because we already have 4 league losses, the division title is probably out of reach. We have to try to win enough just to make the district tournament."
From their beginning standing of 8-0 last season to 3-8 this season, the team has almost no room for error and needs to play some serious pickup if they want to have a chance to make it to districts.
It seems as if their losing streak has come just from bad luck, as they have prepared extensively off-season.
"We've done what we do most years," said Hare."We began with strength and conditioning workouts from early December through the start of the season. After the first of the year, we began skills workouts multiple times per week. But we also had a number of our juniors and seniors playing fall AND winter sports, and it made it tough getting a lot of work in for those guys before the start of the season- that may have contributed to the rough start. Our JV team which is all sophomores and freshmen and made up of the guys who attended our preseason workouts is currently undefeated. We have three sophomores who are getting a fair amount of playing time for varsity, primarily because they worked really hard in the off-season and have earned playing time and had success at the varsity level. Those sophomores include Sam Gardner (pitcher), Austin Ruth (infielder and pitcher) and Joe Gusherowski (outfielder and pitcher)."
Despite the team's current losing streak, the players are still staying optimistic.
Senior Chris Norris believes the team is finally done with their losing streak.
"It's been really tough just because we've been struggling at the plate, but we've had signs of greatness," said Norris."I'm excited to finish the season, and we have a lot of wins ahead of us."
Sophomore Sam Gardner, who is in his first season of playing for varsity, still believes that his team can pull through.
"Even though we've been losing this season, I feel pretty confident in the team, we just gotta keep going," said Garnder.
The varsity baseball season ends May 9 with upcoming games against Littlestown, Red Land, Kennard-Dale, York Suburban, Gettysburg, and more.
For more information on the team's upcoming schedule, visit http://www.maxpreps.com/high-schools/susquehannock-warriors-(glen-rock,pa)/baseball/home.htm