Shrewsbury Grocery Store Announces 'Giant' News
  Giant Food Store in Shrewsbury reveals that it will be expanding its facility, which is estimated to be completed by this upcoming fall.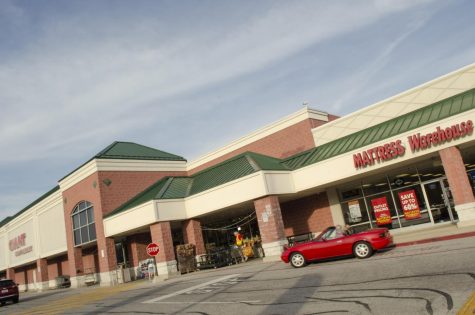 The addition will be constructed where the Mattress Warehouse currently resides with the goal of enhancing the shopping experience for customers.
  One way this will be accomplished is through a wider selection of natural and organic products.
  Senior Molly Hogan, who has been a cashier at Giant for a full year, notices that customers reflect trends favoring nutritious food choices.
  "People love eating healthier. A lot of produce and organic stuff is being bought every day," said Hogan.
  Local produce, another popular customer trend, will be increased at Giant through various local growers found in central Pennsylvania.             
   English teacher Tim Groth is a regular customer at Giant and thinks well of the changes that will be made.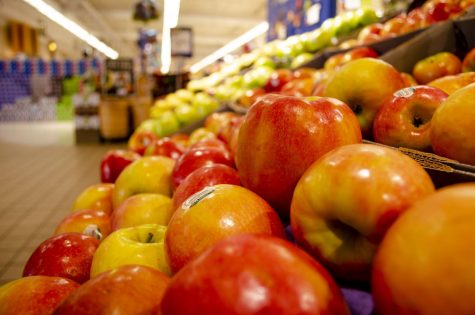 "I think it's fantastic to try to bring in more local produce in particular. I really support that. I like the idea of promoting organic foods and agriculture," said Groth.
  Head store manager of the Shrewsbury Giant, Karen Myrick, is convinced that a deeper assortment of these natural options will positively impact its business.
  "I would say Giant's selection makes it a better place to shop compared to its food store competitors," said Myrick.
  A new self-checkout– one that doesn't lag and works better– is anticipated in next few months; paired with more space to navigate within the store, Giant will allow for a more efficient shopping experience.
  "They [the customers] are going to be able to go to Giant, and just Giant. Instead of having to go to Giant, Walmart and this place and this place, they will be able to go just to Giant for their shopping day," said Hogan.
  After Giant adds on its additional 4,000 square feet, more part-time job employees will likely be needed to keep Giant running smoothly.
  Cashier Molly Hogan shares what working with customers has taught her.
  "Contrary to popular beliefs where people say customers are rude, I really do like talking to customers. It really has opened me up to talking to people I don't know and being more comfortable, and I think that has been a great learning experience from working at Giant," said Hogan.    
  Giant intends to reach out to the customer base during this update to incorporate ideas or suggestions.
  "We look forward to asking the local community if there are any other items that they'd like to see that we can possible add," said Myrick.