Why Today's Youth, Hollywood Need 'Love, Simon'
Love, Simon debuted in theaters March 16 and has been crushing box offices since, grossing over $20 million so far.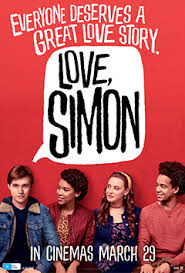 The movie, which is based off of Becky Albertalli's 2015 novel, Simon vs. the Homo Sapiens Agenda, centers around Simon Spier, a closeted gay teen who begins to build a romantic relationship with his anonymous pen pal named Blue, another closeted student at Simon's high school.
While Simon begins this relationship, he must also struggle with helping a student named Martin, who has discovered Simon's secret and blackmails him in order for Simon to help him ask out a girl Martin likes.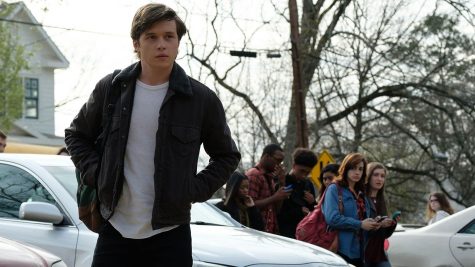 The movie is directed by Greg Berlanti (The Flash, Dawson's Creek) with a cast consisting of Nick Robinson, Jennifer Garner, Josh Duhamel, Katherine Langford, Alexandra Shipp, Logan Miller, Keiynan Lonsdale and Jorge Lendeborg Jr.
Dozens of celebrities such as Neil Patrick Harris and Kristen Bell have taken to social media to express their love for the movie, even buying out theaters to show their support.
Until now, most movies centering around an LGBT character or characters focused on romance and relationships, or were sewed in with the AIDS epidemic, which makes Love, Simon a new, more ordinary LGBT film.
And, unlike other LGBT movies in the past, Simon already knows he is gay at the beginning of the movie, rather than going through an entire self-discovery plot.
The characters in the film are refreshingly ordinary, making it easy for today's teens to connect with  Simon and his friends.
Perhaps the reason Love, Simon is so popular, however, is not from the stellar cast or comedic script, but rather the fact that it is so relatable to LGBT youth.
Simon struggles with both being accepted and discriminated against due to his sexuality, helping teens on either side of the story relate.
Simon also is not portrayed as the flamboyant, dramatic, and outgoing gay kid that has been written into dozens of screenplays before; instead, he is simple and ordinary, only even mentioning his sexuality in his voice overs.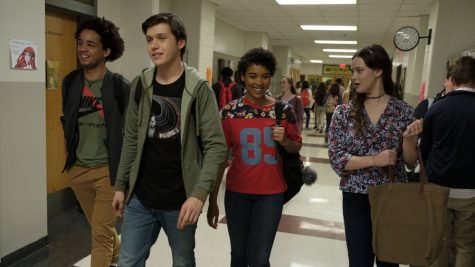 Most importantly, Simon Spier is not a gay-character; he is simply another teen in the center of a coming-of-age movie who just so happens to be gay.
His friends are not overly-dramatic about their friend's coming out either, not labeling him as their gay best friend, but rather just the same Simon they've always known.
Teens today can watch Love, Simon and learn not only how to help themselves with their own struggles, but also how to help their friends in times of need.
Love, Simon is not a perfect love story, nor is it a perfect coming-of-age story, but it is short, sweet and will still leave you crying yet laughing at the end.