Seniors Compete at Local Computer Fair Design Competition
Four Susquehannock students presented works of art to the York/Adams PA Computer Fair Design Competition On March 27.
Seniors Angel Gilbert, Tim Henry, Stevie King and Matt Schiffbauer entered pieces ranging from graphic art, to logos, to short films.
King placed first in the Graphic Design Category, Gilbert took first place in the Logo Category and second in the Graphic Design Category, Henry earned second place for his logo, and Schiffbauer's Digital Movie snatched another first place win.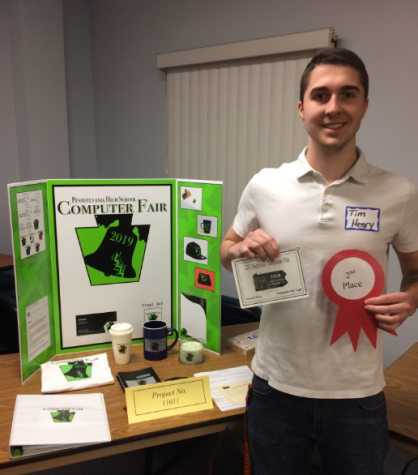 For their section of the competition, Gilbert and Henry were tasked with creating a logo for the computer fair.
The winning design at the regional and state level will be chosen as next year's official logo.
"I submitted a computer fair logo, basically a logo for their brand. This is what I want to do when I get out of school… this is what I want to go to college for, just to be able to design logos for companies," said Henry.
Both King and Gilbert had the challenge of designing a recycling campaign for the graphic design portion.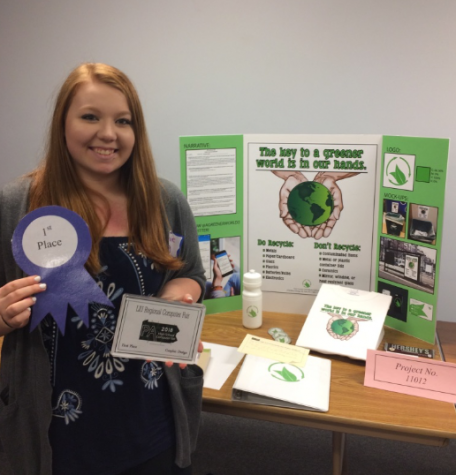 "I submitted a graphic design piece based around a recycling campaign… You had to create a poster, and I based mine on the fact that a lot of people don't really know what to recycle, or how to," said King.  
For Gilbert, the recycling theme was something she could use to send a message.
"It was something more that I could be passionate about. I did a jellyfish that was turning into a plastic bag and it was in the water. So, it kind of had more meaning, and it was able to display a message…," said Gilbert.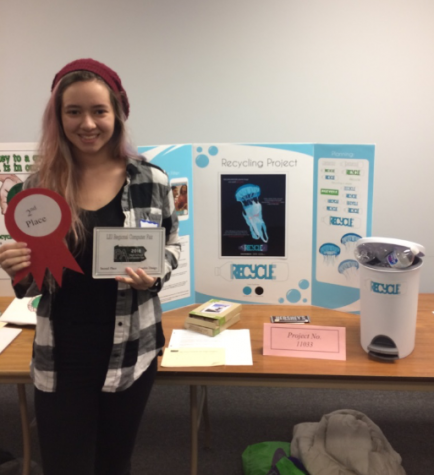 Schiffbauer's original short film entitled, "I Have an Idea," tells the story of a group of friends brainstorming video ideas.
"[it] is about a group of friends that basically come up with video ideas that are completely absurd, and they just get more absurd," said Schiffbauer. "You have a man with a cardboard cutout of Ron Burgundy being chased, or a weird dunk love thing where some kid gets stuffed up into a trunk. It's very strange."
Gilbert had never entered a competition like this before and was extremely happy with how she placed.
"…I was really excited, I didn't really think I was going to win…," said Gilbert. "It was a really great experience because I had never done anything like that before. It was definitely new to me. I was definitely really nervous because I didn't know what to expect. I didn't know what the competition would be like."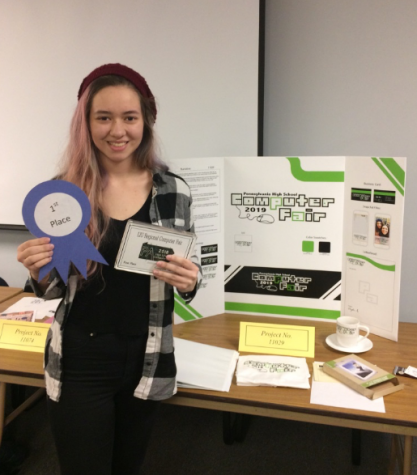 Unlike Gilbert, Schiffbauer has entered multiple film competitions, but he says that the computer fair offered a different experience.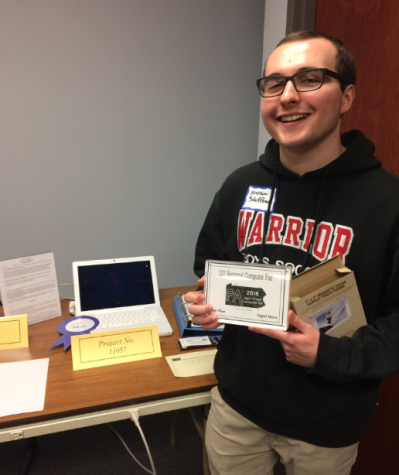 "The computer fair was a lot different from film festivals that I have done before, because this was more of digital movies as well as stuff with electronic arts," said Schiffbauer. "With film festivals you have like 10 to 15 films that are all submitted, and they're all judged and nominated for various awards. With this, its like you have your first, second and third place, along with maybe a few other films that don't get recognized for an award."
King entered the same competition last year and did exceptionally well.
"I was really excited because now I go to states! Last year I entered for the logo design, and I placed first in regionals and then second in states," said King.
Gilbert, King and Schiffbauer will advance to the state level held at Dickinson College on May 22.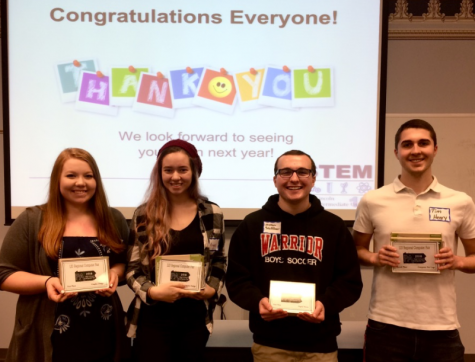 About the Writer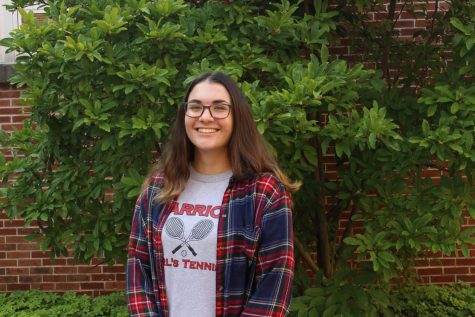 Mia Kobylski, Editor-in-Chief
Senior Mia Kobylski has been on the Courier staff for three years. She plays on the varsity tennis team and participates in Best Buds, Student Council,...