Hometown Grocery Store Closes After 33 Years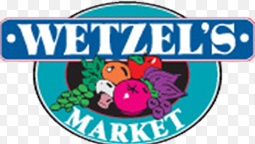 Hang on for a minute...we're trying to find some more stories you might like.
After 33 years of serving the community, Wetzel's Market, a small, hometown grocery store in Glen Rock, will close its doors.
In recent weeks, rumors spread like wildfire throughout the community that the long standing grocery store was closing.
For employees, like Karah Sweitzer, and community members alike, the news was sudden and unanticipated.
"I was surprised and upset," said Sweitzer. "I knew a lot of people were gonna be upset about the news."
According to a Facebook post made by Mike Wetzel, the closing was in part due to lengthy bridge closures, which caused business to drop off and never pick back up.
For many people, Wetzel's Market was more than just a grocery store, it served as a hub for friendship.
"The Wetzel family and our employees will miss our many friends we have gained over the years coming through our doors," said Wetzel in a Facebook post.
As a Wetzel's Market employee for 3 ½ years, Amber Sweitzer acknowledges that the town of Glen Rock is at a loss because many people have not known anything different than having a grocery store down the street.
"This will affect the community greatly because this was a convenient place to come and get groceries," said Amber Sweitzer. "Instead of running to Shrewsbury, especially for the older people that cannot really drive far and that can walk to the store."
Through the years, numerous employees have come and exited from the store, which served for many as their first job. Employee Fern Weaver sees working there as a local tradition.
"You know you grew up in Glen Rock when your first job was at Wetzel's Market," said Weaver.
There is still not a set closing date, but it is approaching fast as this past week the store reduced its hours to 8 a.m. – 6 p.m. daily.