Wrestling Starters Succeed at Sectionals
Seven wrestlers medaled at sectionals, and four continued to districts on Saturday, February 17.
Those who came in the top four positions of their weight class will go onto districts.
Seniors Joey Romjue, Alex Smith, and Eric Younkin all came in the top four and qualified for districts along with sophomore Colby Romjue.
Senior Joey Romjue thought about getting his adrenaline flowing going into his first match.
"My thoughts for the first match are that I'm just gonna go in, get the first match out of the way, get a sweat going," said Romjue.
Joey won that match by pin in 5 minutes and 13 seconds after winning 12-2.
Senior Smith shed his thoughts going into his first match.
"I think I've got him. I'm not gonna be overconfident, but I think I'll win," said Smith, prior to the match.
Smith went onto to pin his opponent in a 1:55 after leading 5-1.
Sophomore Colby Romjue is looking for first place in districts and is looking to advance even further than that.
"First place on the table, get onto districts, keep the train going till we get as far as we can," said Romjue.
Colby went on to win the rest of his matches placing first with another pin and a 6-1 win for the championship.
"I mean I expected to make it there. Now, it's just about seeing how well I can do. I wanna make it to states and kick some," said Romjue.
Susquehannock had seven medalists with Joey and Colby Romjue placing 1st in their weight class, Smith placing 2nd, Younkin placing 4th,  junior Ben Sweigard and sophomore Owen Bortner placing 5th, and junior Jacob Silliman placing 6th.
The Romjues, Smith, and Younkin all competed at the Giant Center in Hershey on Friday, February 23 in order to qualify for states.
Colby Romjue placed 6th; however, the trio did not qualify for states.
About the Writer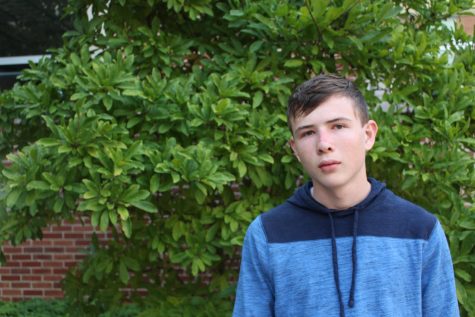 Jacob Silliman, Broadcast Manager
Jacob Silliman is a junior interested in the video portion of journalism. He enjoys making video stories and interviews which inform the public about current...