Here's What's Hot in 2018
Hang on for a minute...we're trying to find some more stories you might like.
2017 was a year of trends.
From fidget spinners to feathered brows, Romphims to blending foundation with random objects, the year saw it all.
It's hard to say what new fads the new year will bring, but here are five trends that may pop up on the internet in 2018.
90's inspired fashion
The 90's were a time of velvet chokers, flannel, track pants and mom jeans – sound familiar? 90's fashion came back in full force in 2017, and many expect this trend to continue well into 2018.
Don't be surprised if platform heels, headbands, butterfly clips and denim everything come back in style this year.
Subscription boxes
Subscription boxes were all the rage in 2017 – they're the gift that keeps on giving.
For a monthly fee, a box of surprise goodies will be sent to the buyer's doorstep every month. Themed boxes exist for almost everything imaginable – from clothing and makeup to mystery games, coffee and Harry Potter.
Check out platforms such as Cratejoy and Lootcrate to find the box that's best for you.
Charcoal
Gaining in popularity throughout 2017, activated charcoal is the latest health fad to take the world by storm.
Beauty bloggers have been raving about the effects that charcoal products have had on their beauty routines, using the substance to clear pores, purify skin, and even whiten teeth.
Charcoal products such as sheet masks and face washes will likely continue to grace shelves throughout the new year.
Vine 2
When Dom Hoffman, the creator of the popular 6-second video app Vine, shared this ambiguous tweet on December 7, the internet went wild.
Vine was shut down by Twitter in January of 2017, to the chagrin of many of its users. The tweet hints at the possible creation of a new platform similar to Vine, which Hoffman has confirmed.
Though the app is still early in production, the release date is expected to be sometime in 2018.
Tom Holland
The 21-year-old actor shot to sudden fame in 2017, when he starred as Peter Parker in 
Marvel's Spider-man: Homecoming.
He will be reprising this role in 2018's Avengers: Infinity War, and he was just cast in the film adaptation of the Uncharted video game series – needless to say, this young star's career is just getting started.
Holland's British accent, hilarious interviews, and love of his dog and his fans have made him a fan favorite among the Avengers cast.

About the Writer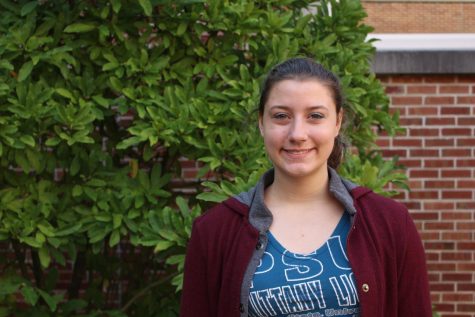 Annie Hebel, News Editor
Annie Hebel is a Sophomore. She enjoys reading and writing, and she is a member of the Creative Writing Club. In addition, she plays violin and viola and is a member of the SHS Orchestra and the York Youth Symphony Orchestra. She is also a member of Student Council. She has won 2 national silver medals in the Scholastic Art and Writing competition for her journalism.