2018: The Year of Expanded Franchise
The start of a new year comes a new set of movies to look forward to, and 2018 shows signs of breaking the box office.
This year, an estimated 32 sequels from Insidious: The Last Key to Deadpool 2 are expected to release.
Though this is less than the 36 sequels that came out in 2017, 2018 will feature movies that fans have anticipated for years.
The Disney owned Marvel Cinematic Universe (MCU) will release a total of three movies this year: Black Panther, Avengers: Infinity War, and Ant-Man and The Wasp.
Marvel Studios has grossed $13 billion at the global box office from its total of 17 movies and plans on creating five more movies.
Of the MCU movies being released this year, two of them are receiving a lot of hype.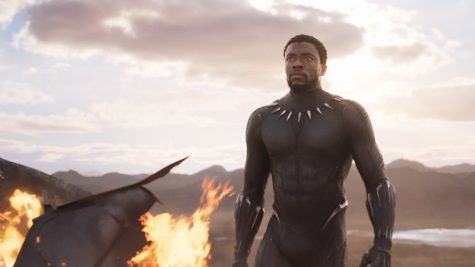 Black Panther, a movie about the king of the fictional African country of Wakanda who made his debut in Captain America: Civil War, will be especially revolutionary because it is the first superhero movie since Blade which was released in 1998 to feature a black superhero.
"An entire generation of children will now know that a black superhero, society, imagination and power can exist right alongside Peter Parker, Steve Rogers and Bruce Wayne," wrote Tre Jenkins in a Rolling Stone article. "An entire generation of children will not know what it feels like to not see themselves reflected back on costume racks, coloring books or movie screens."
According to Rotten Tomatoes, 99 percent of people want to see Avengers: Infinity War.
Marvel is not the only universe expanding this year; Disney Pixar, Lucas Films, and Universal are also showing new films this year.
For 14 years, Disney Pixar fans have waited for a sequel to the beloved Incredibles.
When the trailer for Incredibles 2 launched on Nov 20, 2017 it gained 113 million views on YouTube, making it the most watched animated movie trailer.
Han Solo, a character from the Star Wars universe, will have his own prequel titled Solo:  A Star Wars Story.
However, critics do not expect it to do as well as the other sequels coming out.
"For the first time since 1977, a new Star Wars movie is coming and absolutely no one expects it to be the top movie of the year," Scott Mendelson wrote in a Forbes article. "The Han Solo prequel may well be one of the biggest movies of the year, potentially standing alongside Disney's Avengers: Infinity War, Universal/Comcast Corp.'s Jurassic World: Fallen Kingdom and Disney/Pixar's The Incredibles 2…., but this is the first Star Wars movie that is merely expected to do 'really well.'"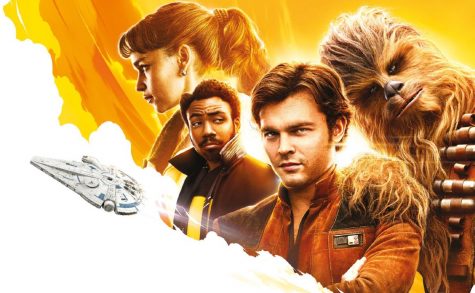 The Jurassic World franchise has been planning an expansion every since the initial release of Jurassic World.
"I remember telling Steven [Spielberg] even while we were making the first movie. 'This is the beginning. Here is the middle. And here's the end of the end,'" said director Colin Trevorrow according to Gordon Jackson's Gizmodo article. "…I feel like that kind of design is crucial to a franchise like this if you really want to bring people along with you and make sure they stay interested."
With all of these sequels being released, the box office is predicted to make more money than the $10,436,499,565 the box office made last year.
According to a study done by Vox, sequels make eight times more than their original movies regardless of their rating.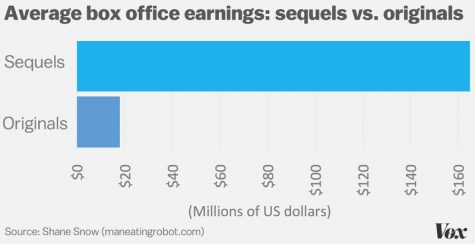 Between long-awaited movies releases and 32 sequels, the movie business will make a surplus amount of money this year.
About the Contributor
Ally Waltemyer, Commentary Editor
Senior Ally Waltemyer is the commentary editor for the Courier this year. This is her second year on the staff and she is excited to write, help with...