Students get Inducted into National Honors Society
Students chosen to be in the National Honors Society (NHS) attended an induction ceremony
on Wednesday, November 8.
 Students got to listen to senior speeches and personal biographies about themselves with their personal achievements.
Junior Bre Kaiser enjoyed the ceremony.
"I enjoyed the speeches the president, vice president, secretary, and treasurer said, like it really made me think about why I was chosen for National Honors Society," said Kaiser.
English teacher, and head of NHS, Katharine Wilt helps the society find the right members.
"We're looking for a really well rounded person. While their academics really matter, we're also looking for them to be well involved in the school and the community," said Wilt.
Junior Kate Kramer is one of the lucky new members that got inducted
"You had to fill out a paper with at least 11 activities that you've done ninth through your current grade," said Kramer.
Kramer sees NHS as a means to highlight all of her efforts.
"National Honors Society to me means that all my hard work for the past two years, three years has been paying off before I get to graduation," said Kramer.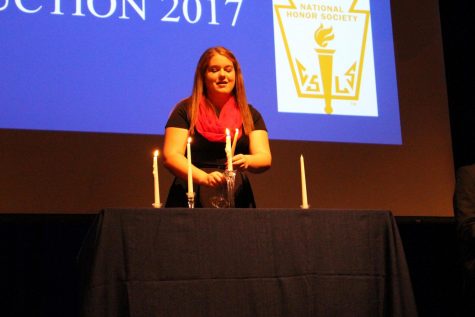 Kramer recommends that students strive to get inducted.
"I would definitely recommend someone to get inducted because it looks great on college applications," said Kramer.
For students who want to get inducted,  Wilt recommends to start early on in high school.
"I'd say start in 9th grade just see what they can become involved in and how they can serve their community because they need to accumulate along the way," said Wilt. "So just looking for ways to become involved in things that they're interested or passionate about from the get go would be really helpful for them in wanting to become a member of the society later on."
About the Writer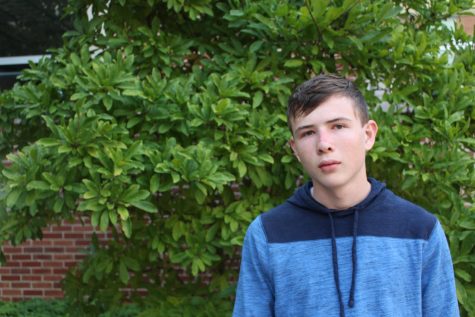 Jacob Silliman, Broadcast Manager
Jacob Silliman is a junior interested in the video portion of journalism. He enjoys making video stories and interviews which inform the public about current...